It is now very hard to see how Donald Trump doesn't become the Republican Party's nominee for President.
Only four states have voted in the Republican primaries so far. But over the next two and a half weeks more than 30 contests will be held.
Of the 15 biggest contests, Trump is on course to win a remarkable 14.
The map below shows why. It details the predicted level of support for Trump across every US state, using polling data compiled by the New York Times in December – and if anything, his support has only strengthened since then.
If a state is numbered, it is one of those voting in the next two weeks or so, on either March 1, 5, 8 or 15. As you can see, many of the states where Trump is likely to do best (in dark red) are those that are voting soon.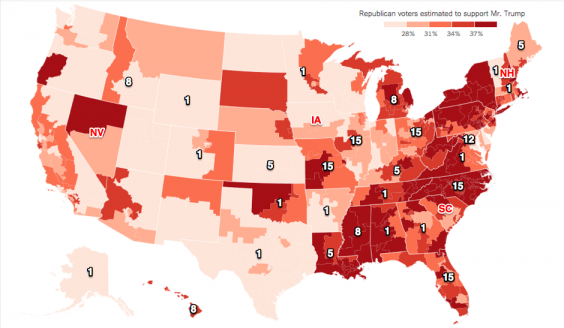 (The states labelled in red – NV, IA, SC, NH – have already voted.)
In other words, Trump could effectively win the long-running Republican race in the next twenty days.
When this data was released, pundits were sceptical that the polls were really right, or that Trump's supposed supporters would actually turn out to vote. Now, after the first four contests, his support has proven to be real.
Whether Trump actually does win the nomination will come down to 'delegates', which are awarded to candidates after every contest in a complicated system that varies from state to state.
But the aim of the game is simple. To become the Republican nominee you need to win 1,237 delegates, one more than half of all those at stake.
Only a fraction of all those delegates have been awarded so far. (Trump has 82; Ted Cruz, in second place, has 17.) But more than half of all delegates – 55 per cent – will be awarded over the next two and a half weeks during these 30 contests.
Trump is on course to win the bulk of them. If he does, even though he will still be short of the 1,237 needed to secure the nomination, he will almost certainly be anointed as the party's nominee.
How Trump wins
Because of the way delegates are apportioned, it's very hard to predict exactly how many Trump might win in the next few weeks.
But, based on the predicted levels of support shown in the map above, and more recent polls in many of these upcoming states, a fairly conservative estimate suggests he'll win around 600.
Expect him to win around 250 of those next week, on 'Super Tuesday'.
He is on course to win five of the night's six biggest states: Georgia, Tennessee, Alabama, Virginia and Oklahoma, with Texas – Cruz's home state – the lone hold out, yet one which he may still win.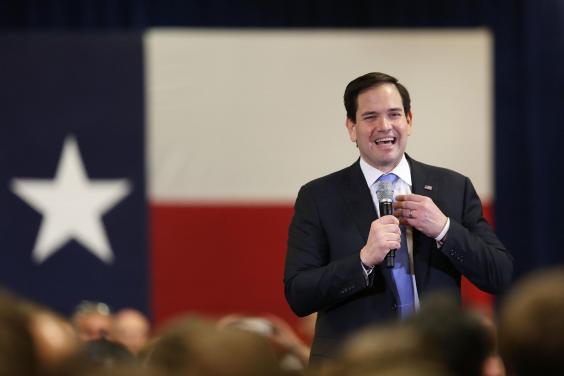 Whether he does or not won't really matter. The state awards delegates proportionally; he could come second and still win around 50 or 70 of its 155 delegates.
Over the following week he's likely to add another 100-150 delegates, with wins expected in Louisiana and Kentucky (on the 5th) and Michigan and Mississippi (on the 8th).
And on March 15, the biggest prizes of all await as Florida and Ohio, the states so crucial to US general elections, both vote in contests where all delegates will go to the winner, unlike in most contests where they are awarded proportionally.
North Carolina, Illinois and Missouri also vote on March 15, and Trump is poised to perform well in all of three of these states too. He could win at least 200 delegates on the night.
If Trump really does win all of these states he will have a lead of hundreds of delegates over Cruz and Rubio, his two biggest challengers.
Even Rubio has conceded that he cannot win the nomination if he fails to win his home state of Florida, where a poll today gave Trump a 16-point lead over Rubio.
But even if Rubio wins Florida, Trump will have won almost all the big states to have voted.
The field is still too fractured
The Republican field is still too large for an establishment candidate like Rubio to suddenly gather together more support than Trump.
Ted Cruz is not going to drop out in the next few weeks – most of the states voting are among the more conservative states in which he is likely to fare best (although he has no chance of winning the nomination).
With Cruz winning about a fifth of the vote in each state so far, and Trump consistently winning at least a third, Rubio needs to win almost all other voters to start beating Trump.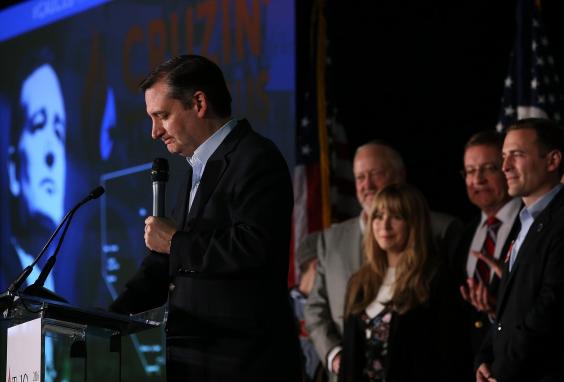 But he is not even the only establishment candidate still standing. John Kasich, who is living off his second place finish in New Hampshire, just as Rubio is living off his second place finish in South Carolina (neither have won a state), is likely to stay in the race during the critical fortnight ahead.
That will hurt Rubio in states like Ohio, Michigan and Illinois, which he must win along with Florida to have any chance of halting Trump's advance.
Can the late states save Rubio?
The only hope for Rubio, who is the only candidate other than Trump still being given a chance by the bookies (they give him a 1-in-4 chance of being the nominee), is to stem the loss of delegates over the next two weeks and then win all of the ten 'winner-take-all' states voting in April, May and June.
They are Arizona, Wisconsin, Delaware, Maryland, Indiana, Nebraska, Montana, New Jersey, South Dakota and California. Together they offer more than 500 delegates.
They could conceivably offer a route back for someone like Rubio, who is likely to trail Trump by such a wide margin after March 15.
But that would involve a comeback unprecedented in primary history. In reality, Rubio – or someone else – must win a handful of states over the next twenty days to have any shot of winning down the line.
Tonight's Republican debate, the first of three final debates over the next fortnight, could still sway minds.
Rubio won 41 per cent of Nevadans who made up their mind in the week before Tuesday's caucuses, and voters so far have suggested that debates are, for most of them, a major factor in deciding how they vote.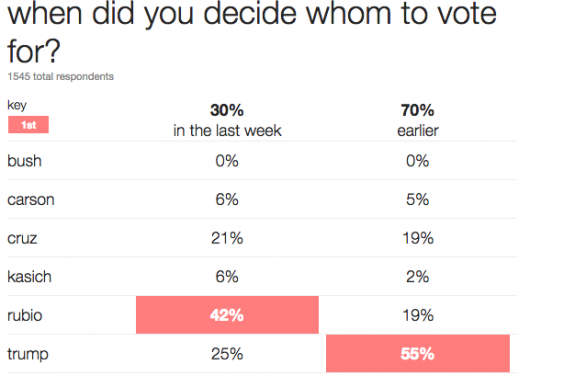 Yet Trump has passed every test and trap they have offered up to this point.
Maybe the polls are wrong, and all the anecdotal evidence of Trump mania has been misleading.
But if they're not, something dramatic must change soon or The Donald will a step away from being the most powerful man in the world.