Forget the "disgusting reporters" and the "crazy Megyn Kelly": Donald Trump has finally expressed unmitigated approval for a woman journalist.
The Republican candidate, who is still embroiled in his "sick obsession" with Fox News anchor Ms Kelly, chose to instead lather praise on her colleague and co-host of Fox's midday show "Outnumbered".
Andrea Tantaros, 37, who has over half a million followers on Twitter, has released a book called "Tied Up In Knots", which "exposes how the rightful feminist pursuit of equality went too far, and how the unintended pitfalls of that power trade have made women (and men!) miserable."
The picture of Ms Tantaros accompanying the book shows her tied up in binds, to express how women have restricted themselves by fighting for their own equality.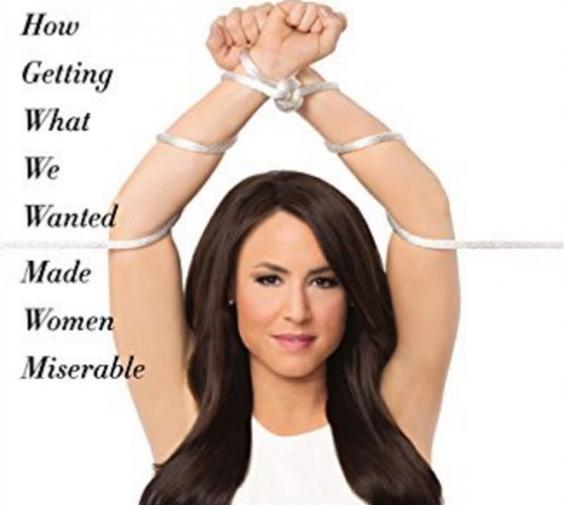 In the book, described as a "candid and humorous romp", "the pressure both to have it all and to put forth the perfectly post-worthy, filtered life for social media and society at large has left women feeling twisted.
"Meanwhile, in their rightful quest for equality, women have promoted themselves at the expense of their male counterparts, leaving both genders frayed and frustrated."
The book was released on 26 April this year.
Ms Tantaros came under fire for saying recently that women should "stop having sex like men" in response to a discussion about unmarried women having children.
She weighed into the debate surrounding violence at Mr Trump's rallies, tweeting that the media should rebuke the " violence" of Black Lives Matter and "paid" protesters.
Ms Tantaros has also tweeted her views on the Brussels attack, claiming that Democratic candidate Hillary Clinton will not have "a strong reaction" to the bombing as it "disrupts their pro-refugee agenda".
Reuse content