It ranges from the Maryland senator Ben Cardin ("It's politicians like Cardin that have destroyed Baltimore"), all the way to Neil Young ("A total hypocrite.")
Along the way are news organisations, businessmen, judges, foreign leaders, news anchors, magazines and celebrities. They all have one thing in common; at some time or the other, and for various reasons, they have suffered the online wrath of Donald Trump.
Earlier this year, the New York Times began compiling a list of all the people, places and things to have been insulted by Mr Trump on his Twitter feed, which is now followed by more than 12m people. On Wednesday, the recently updated list totalled 273.
The newspaper said that recently included in the list was the microphone at the first presidential debate, USA Today, former Miss Universe Alicia Machado, businessman Mark Cuban, "The system" and the The New York Times itself.

"It's not a sample of some insults, or just those about his political rivals - though plenty of those exist," the Times wrote when it began compiling the list in January
"It's the full count - a 100 per cent sample, in polling terms - representing our best effort to categorise more than 4,000 tweets Mr Trump has made since he declared his candidacy in June 2015."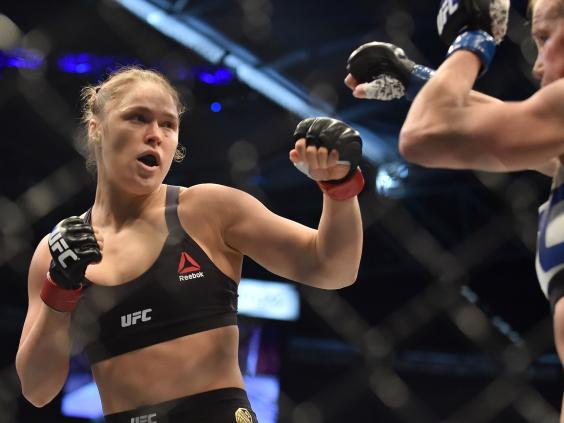 The individuals who have been criticised most frequently include Hillary Clinton ("unqualified", "crooked", "lied last week"), Marco Rubio, Jeb Bush ("weak", "no chance", "a pathetic figure") and Ted Cruz. CNN and the New York Times have also come in for a lot of bashing. 
Mr Trump also found time to insult the mixed martial arts fighter Ronda Rousey ("not a nice person!") and Bandon Dunes Golf Resort in Oregon. The resort's Pacific Dunes course was last year listed at 21st place in Golf Magazine's Top 100 courses in the world list, two spots ahead of Turnberry in Scotland, which Mr Trump owns. 
Mr Trump said of the Oregon rival: "It's a toy by comparison."

Reuse content