The scale of Hillary Clinton's defeat to Bernie Sanders was still sinking in as she gave her concession speech on Tuesday evening.
But David Axelrod, a former campaign manager and senior advisor to Barack Obama, may have got to to the heart of why Ms Clinton struggled to connect in New Hampshire with a single comment on social media.
"For @HillaryClinton, go to case is bio. I've done it before, so you can count on me," said Mr Axelrod. "But is it too much about her & not people?"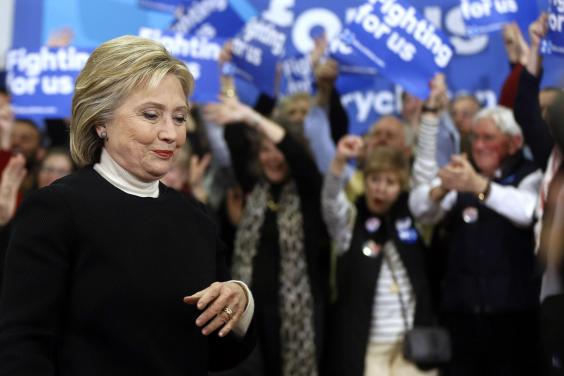 Exit polls have shown that Ms Clinton lost heavily in almost all constituencies in New Hampshire, a state that has traditionally been kind to her and her husband, former president Bill Clinton, who came second here in 1992 and christened himself the "Comeback Kid".
She lost both by geographic region, and by demographic. The only group where she had any real solid support was among the older and wealthier. She won among people aged 65 or older.
One of the most striking findings of an analysis of exit poll data by the New York Times was that Ms Clinton lost very heavily among voters who cared about trust and honesty. A remarkable 91 per cent of voters who placed such issues as their priority opted for Mr Sanders rather than her.
She also performed poorly among voters who wanted a candidate who seemed to care most about "people like themselves". In another disturbing finding for Ms Clintons's campaign team, the data revealed that the younger voters were, the more skeptical they were of her: she received just 16 per cent of the support from people under 29, and 32 per cent from those 30 to 44. 
For @HillaryClinton, go to case is bio. I've done it before, so you can count on me. But is it too much about her & not people? #NHPrimary

— David Axelrod (@davidaxelrod) February 10, 2016
Mr Sanders has built his campaign around a vision of an inclusive society where women and men, gays and straights, are equal; where the economy is designed to help the majority of people and not just the top "one per cent of one per cent", and where Wall St donors and big business have no place in influencing politics. He has outlined a system whereby money is removed from politics.
At times, Mr Sanders has appeared amused and even startled by the excitement he has created. Yet he has spoke of his campaign more in terms of a revolution or social movement, rather than about a battle simply to push himself to the White House.
"Tonight we serve notice to the establishment that the American people will no longer accept a corrupt campaign finance system and will no longer accept a rigged economy," he said in his victory speech on Tuesday evening.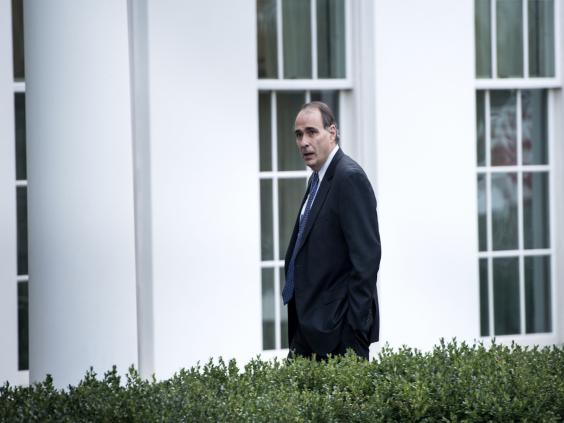 "It's just too late for the same old, same old establishment politics, the same old establishment economy.  The people want real change."
Mr Sanders' supporters argued that Ms Clinton, by contrast, did not represent change, but rather more of what had gone before.
In contrast to Mr Sanders' talk of revolution, she spoke of a more incremental shift, arguing that while the Vermont senator's policies were well intentioned, he was unlikely to achieve them.
She and her husband also placed her at the centre of everything. Bill Clinton claimed his wife was the greatest "change-maker" he had ever seen. They both said she would fight all day for everyone. She would be their champion. She would take on the people who had been trying to pull her down for decades and had failed to destroy her.
"And here's what I will promise. I will work harder than anyone to make the changes that make your lives better," she said in her concession speech.
She also recognised that young people, in particular, had not come out for her. She said that regardless of who had voted for her, she would continue to "fight for everyone".
Mr Sanders success would suggest, that while people want a strong leader, they also want to feel they are part of the change - and not simply being led.