The polls have Hillary Clinton and her Democratic rival Bernie Sanders too close to call in Iowa.
And on a freezing night just ahead of a vote that could make or buckle their White House ambitions, the pair made their case to the people of Davenport at events on the very same street that were just 30 minutes, and half-a-mile, apart.
In the Danceland Ballroom, Bernie Sanders held a rally for 500 people that was part insurgency, part revival meeting, where the Vermont senator railed at the "elites" and Wall Street, and where his supporters dismissed Ms Clinton as being in the pockets of both.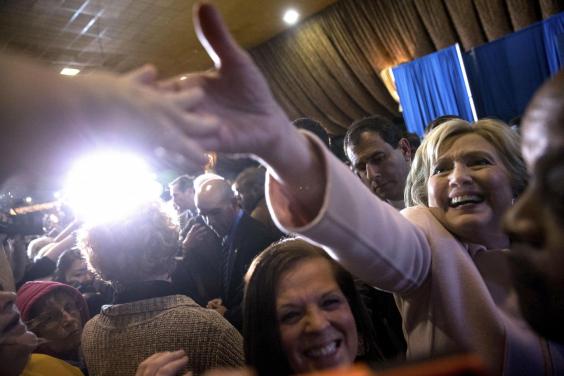 At the 100-year-old Col Ballroom, complete with chandeliers and a Country band, Ms Clinton and her husband, Bill Clinton, talked to a crowd of 1,500 about her experience, her readiness for the job, and half-politely suggested that Mr Sanders may be well-meaning but was rather naive.
If the events on Friday night were a study in contrasts and style, they also underscored an unshakeable truth: Monday evening's vote is crucial to both campaigns. 
Both could survive not winning; Mr Sanders has a large lead in next-to-vote New Hampshire and Ms Clinton can take comfort of the upcoming polls in South Carolina. But both campaigns would relish the momentum that a victory here would bring them.
Dave Milne was typical of those lining up to see Mr Sanders. He said that growing inequality was devastating American working men and women and that someone needed to act. Ms Clinton might be his second choice, he conceded, but no-one had pushed the issue more than Mr Sanders.
"I'm for the common man and we think Bernie is the right person for the way the country is right now," he said.
Mr Sanders was introduced by Cornel West, the celebrated black academic and activist who claimed Mr Sanders was in a tradition of "truth tellers" that included Martin Luther King.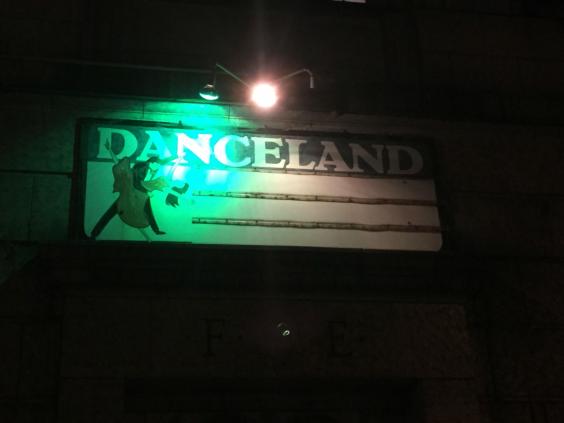 "My brothers and sisters in Iowa. Are you ready to push Bernie Sanders across the finishing line," he said to roars. "Are you ready to send a message to the nation and the world that enough is enough? There has been a morarl and spitirial awakening - call it the rebirth of democracy." 
Mr Sanders, his voice hoarse and admitting he had one of the toughest jobs in the US to follow Mr West, said he had been told that he had been "thinking too big". 
But he said the problems America were facing - inequality, job losses, discrimination, inadequate healthcare and an higher education system that left students in debt - demanded radical thinking. 
"To hell with that," he said."Our young people should not be punished for trying to get an education."
Ms Clinton's rally was less than half a mile away, a walk that took in a bail bond shop, the local courthouse, a furniture store and was accompanied by the dischordant horn of a freight train passing on tracks alongside the Mississippi River.
Because Ms Clinton had a Secret Service protection, security was tighter and the line to enter moved more slowly.
Her supporters said it was appalling that in 2016, America had not yet elected a woman president. Furthermore, Ms Clinton was more qualified than anyone else to do the job. 
"She does more than just shout slogans," said Perry Reynolds, a military veteran. Mr Reynolds, who was black, said America had made history by electing Barack Obama in 2008. He believed it was ready to do the same again.
"History after history," he added.
Inside the ballroom, complete a sprung wooden floor and drapes around the ceiling, Ms Clinton took to the stage in front a noisy, cheering crowd after being introduced by her husband.
His presence there was an implicit reminder to voters that she had already served and been present at the very highest levels of office.
"She is the best change-maker I have ever known," said Mr Clinton, greyer, more gaunt, but whose smile and star power was still unmistakably that of the former president.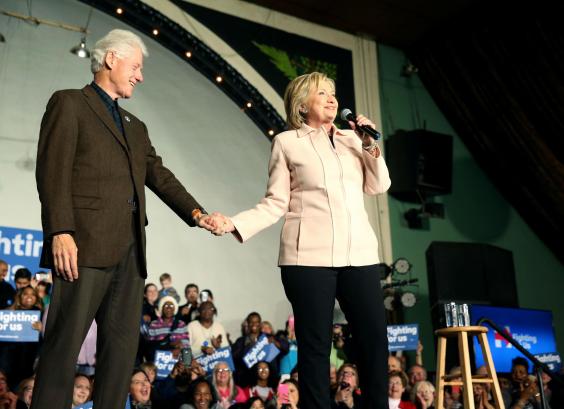 "She was born to a conservative Republican father and a liberal Democratic mother. Thank God for the rest of us, she embraced her mother's politics and never quite gave up her father's hard-headedness.
Ms Clinton spoke with passion and without notes for a little under 40 minutes, telling the crowd that she wanted to get into the details of her policies because she considered the event a "job interview".
Her speech took in inequality, the need to create more jobs, combat climate change and take leadership in the world. She condemned the attacks on Muslims and immigrants that many of the Republican candidates had made.
And she stressed that she would protect many of the key policies of Mr Obama, rather than stripping them away as she said the Republicans would do.
"Before it was called Obamacare it was called Hillarycare," she said, referring to her failed efforts to reform health care while first lady.
She also said she wanted "common sense gun control". She added: "We cannot be intimidated by the gun lobby."
One topic she did not cover was fresh controversy that has been sparked by the revelation by the State Department that a number of the emails kept on her private server have been classified as top secret and cannot be released to the public. While Republicans have seized on this, Ms Clinton's campaign claimed it was "over-classification run amok" and Mr Sanders also said it was not an issue that should be politicised.
Outside the rally, most people appeared pleased with what they had seen of Ms Clinton. 
Nadine Eichorn, a Davenport resident who said she had been thinking of voting for her, said Ms Clinton had "sealed the deal".
"She covered a lot of issues," she said. "She has a lot of experience."
Reuse content