The Secret Service has made clear that people carrying firearms will not be permitted to attend this summer's Republican Convention.
Over the weekend it emerged that more than 45,000 people had signed a petition demanding that the organisers of the event in Cleveland, Ohio, allow people to carry legal weapons. The petition claimed that the prohibition on guns by the owners of the Quicken Loans Arena, undermined people's Second Amendment rights and their personal safety.
The Republican Convention is already expected to be a hectic and impassioned affair. While Donald Trump is currently leading the Republican race, it is possible he will not secure a majority of delegates before the convention - a situation that last occurred in 1976.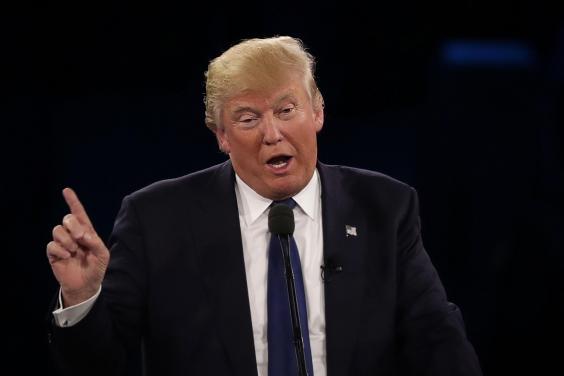 There are already a number of plans in place by those opposed to the tycoon, to try and stop Mr Trump becoming the candidate should the convention be "contested".
With no small irony, among those apparently interested in the idea is Mr Trump. Asked about the proposal, he told ABC News: "I have not seen the petition. I want to see what it says. I want to read the fine print."
Security for the event will be the responsibility of the Secret Service, along with police from Cleveland and Cuyahoga County, and other state and federal officials. The Secret Service banned guns at the Republican Convention in Florida four years ago.
On Monday, the Secret Service said in a statement that people would not be permitted to pass through a checkpoint even if they have a ticket, if they were carrying a weapon.
Spokesman Rob Hoback said in a statement: "Individuals determined to be carrying firearms will not be allowed past a predetermined outer perimeter checkpoint, regardless of whether they possess a ticket to the event."
He added that only authorised police who coordinate with the Secret Service are allowed to carry a firearm inside of a protected site.
The petition, organised by the so-called Americans For Responsible Open Carry, says: "We must take a stand. We cannot allow the national nominating convention of the party of Lincoln and Reagan to be hijacked by weakness and political correctness. 
It adds: "The policies of the Quicken Loans Arena do not supersede the rights given to us by our Creator in the US Constitution."