Hillary Clinton has delivered an impassioned appeal to South Carolina's African American community - her final appearance in the state before Saturday's primary.
With polls showing her as many as 30 points ahead of Democratic rival Bernie Sanders, Ms Clinton may have decided to have skipped events such as the one at the Royal Baptist Church in North Charleston. Rather, she used the opportunity to underscore her claim to be the natural choice for black voters and vowed she would deliver on healthcare, education and jobs.
She also talked about the need for reform of the police, and the criminal justice system, and said too many people were the needless victims of gun violence.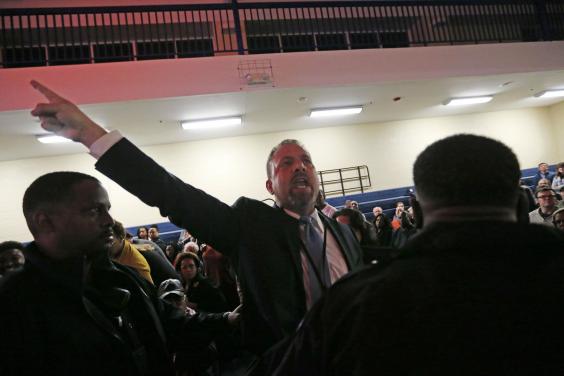 There were a number of white people in the crowd, but the majority who appeared at her final rally before voting were black. Data suggests that black women will make up the largest single voting bloc on Saturday.
"The other night I met with five women who have lost their sons - some to police shooting, others to senseless gun violence," she said.
"Trayvon Martin's mother. Her 17-year-old son was killed by someone with a gun. Jordan Davis's mother. He was a teenager teenager playing his music loud, like teenagers do….And then the horrors of what happened at Mother Emanuel [church] when those people welcomed a stranger in their midst."
She added: "I can't say that I will be able to do everything but it's worth trying to do something. On average, ninety people a day are dying from gun violence."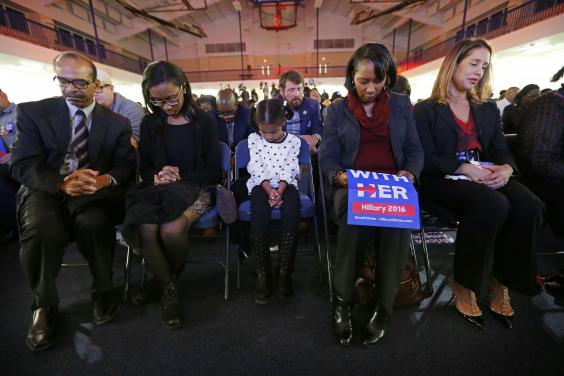 Ms Clinton has not had everything her way in South Carolina. On Wednesday she was confronted by a young black woman protester demanding an apology for a claim she made in the 1990s that many young black people were "super predators".
On Thursday, a white male got to his feet, raised four fingers in the air. He could be heard to yell "four dead Americans", and "she knows about it" before he was let away by security. There was speculation the protester was referring to accusations over Ms Clinton's handling of the deadly attack by militants on the US consulate in Benghazi.
Ms Clinton - who did not appear distracted by the protester - said she had been humbled by the time she spent with the grieving women she had met earlier in the week, among them a relative of Eric Garner, the man who was killed after police in New York placed him in an illegal chokehold. 
"It's incredibly humbling. These woman have experienced probably the worst tragedy any mother can. The loss of a child, however it happens, is an extraordinary blow," she said. "The way it happens to these women makes it much harder."
She added: "I came away so overwhelmed by their courage and their determination to turn their mourning into a strategy. I am glad to have their endorsement. But I am also endorsing them."
Reuse content