Turkey is warning its citizens against travelling to the United States in light of "increasingly violent" protests over Donald Trump's presidential election.
The US government has repeatedly urged family members of consulate employees in Istanbul to leave the country amid the potential threat of terrorism.
Now Turkish officials have issued similar warnings about travel to North America in the latest example of strained relationships between the two states.
The government has cited protests against Donald Trump, rather than reference potential anti-Muslim sentiment among north Americans.
"Within the context of risks caused by the incidents and of social tension, our citizens who live in the US, or who are considering travelling there, should be cautious," said Turkey's foreign ministry.
Anti-Trump protesters, including 8,000 people marching in Los Angeles, hit the streets of New York and Chicago on Saturday in a fourth day of demonstrations.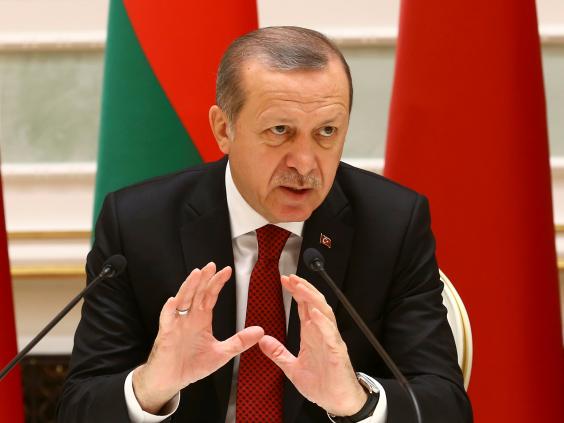 At least 25 cities have witnessed protests in the wake of the 70-year-old property mogul's US election triumph.
More than 200 incidents of alleged harassment, have been reported in the US since Wednesday's unexpected result.
The Turkish foreign ministry's update on Saturday follows growing tension between the two Nato allies.
Turkey president Recep Tayyip Erdoğan has called for the extradition of US-based cleric Fethullah Gulen, who Ankara blames for a failed coup against the government in July. Mr Gulen has denied any involvement in the coup.
The country's prime minister Binali Yildirim said on Wednesday he hopes for an improvement in bilateral ties with the USA.
Reuse content