The midterms - and voting on ballot measures to alter laws in various states - threw up a number of surprises, as well as a variety of new politicians looking to make their mark
The pig squealer
Joni Ernst is a Lieutenant Colonel in the Iowa Army National Guard and served in the Iraq War. She will be the first female combat veteran to sit in the Senate.
Pundits had promised a close race in Iowa, but Ms Ernst swept into office by more than eight percentage points.
She had been lagging behind until she released a campaign ad recalling that she "grew up castrating hogs on an Iowa farm", and promising to put that expertise to use to cut spending and "make 'em squeal" in Washington.
The pro-gun Mormon
Mia Love, the first black Republican congresswoman, will be one of the GOP's most high-profile new faces. Born in Brooklyn in 1975, to Haitian parents, Ms Love converted to Mormonism after college and moved to Utah, where her future husband took her to a firing range for their first date.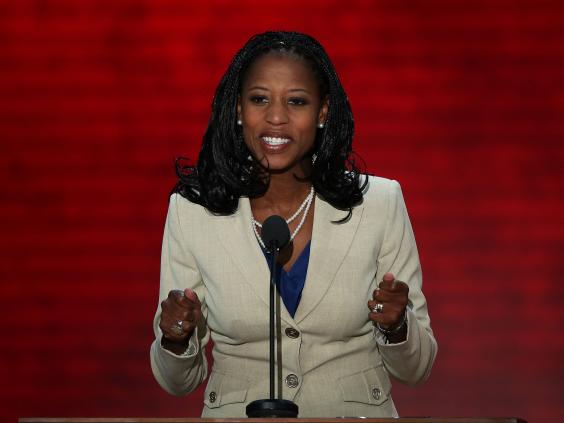 She is a staunch conservative and stands for "fiscal discipline, limited government, and personal responsibility". She is also pro-gun, pro-life and anti-Obamacare.
The Southern black
Tim Scott of South Carolina became the first black politician elected to the Senate from the American South.
Charleston-born Mr Scott, 49, a Republican and favourite of the Tea Party, is also the first African-American to win a state-wide election in South Carolina and only the fifth elected to the Senate. One of the others was Barack Obama.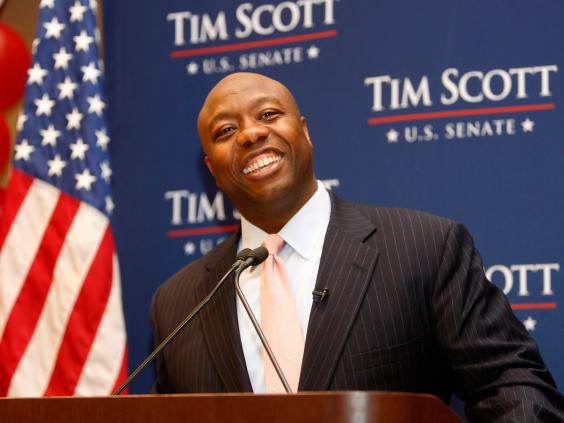 In his victory speech, Mr Scott noted, "In South Carolina, in America, it takes a generation to go from having a grandfather who is picking cotton, to a grandson in Congress."
In fact, Mr Scott has been a senator since January 2013, when he was appointed by the state's governor, Nikki Haley, after Jim DeMint resigned his seat to become president of a conservative think-tank.
The teen dreamer
Saira Blair, an 18-year-old college freshman, became the youngest lawmaker in the US, earning more than twice as many votes as her Democratic rival (who is 44) for a seat in the West Virginia House of Delegates. Blair, who studies economics at West Virginia University, is pro-gun, "fiscally conservative" and intends to cut business taxes while in office.
US midterm results: state by state
To toke or not
Voters in Alaska, Oregon and Washington DC approved legalising cannabis for recreational use. Colorado and Washington state both voted to legalise, tax and regulate the drug in 2012, and further states are expected to follow in two years' time.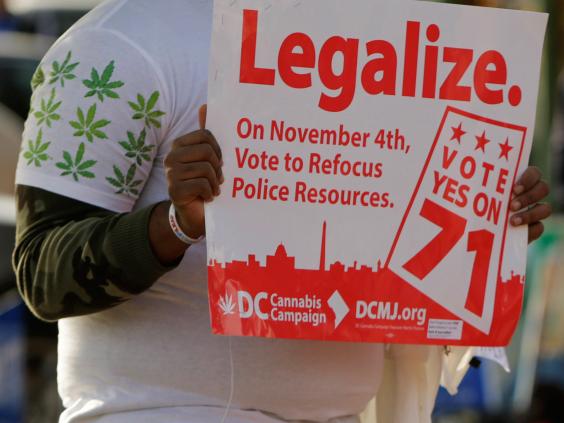 In Florida, however, an amendment legalising medical marijuana was defeated despite receiving 58 per cent of the vote – constitutional amendments must win at least 60 per cent approval to pass.
The DC measure passed with 69 per cent, but may, nonetheless, prove controversial in the capital, where Congressional lawmakers have the power to overrule local legislation.
The bottom line
Voters in Alaska, Arkansas, Nebraska and South Dakota voted to raise their minimum wage levels, following the lead of 13 states that have done so since the start of 2013. The measures will boost the pay packets of some 420,000 workers, beginning in January.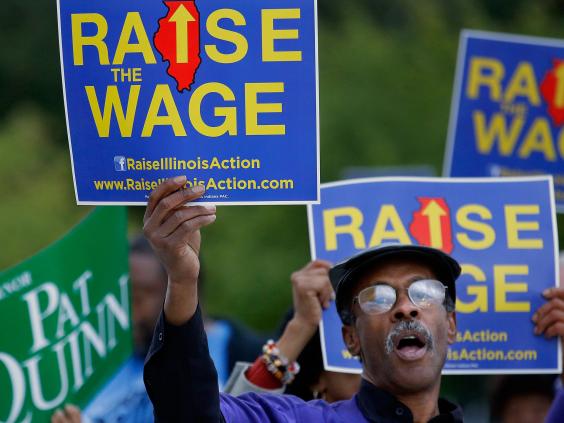 Opinion polls show well over half of Americans support an increase in the national minimum wage – currently stagnant at $7.25 (£4.50) per hour.
Gun Control
In Washington state, the gun-control lobby celebrated a rare victory: the passage of Initiative 594, a measure demanding universal background checks for gun buyers, including at gun shows and in private sales.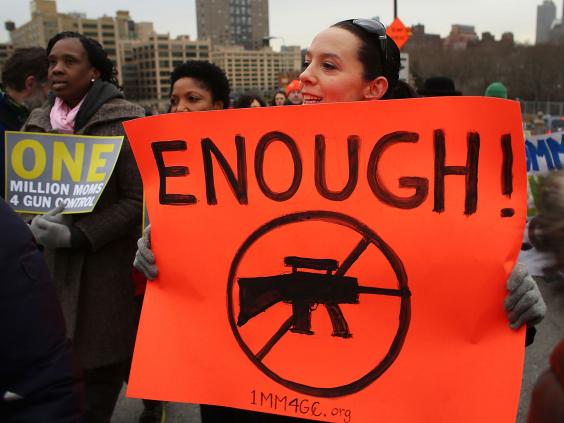 The initiative was ahead in the polls before the 4 October shootings at Marysville-Pilchuck High School, near Seattle. I-594 eventually passed with 60 per cent of the vote.
Reuse content