A US mother has been arrested for child abuse after allegedly hanging her 14 month-old son from a door frame.
In a photo posted on Facebook, the little boy is pictured suspended from a hook by his t-shirt. His torso is exposed and he appears to be in distress, CBS 6 reported.
The child's mother, 18-year-old Alexis Breeden, of Spotsylvania, Virginia, turned herself in after shocked social media users reported the image to police.
A felony warrant had been issued for her arrest after the picture was forwarded to the Spotsylvania County Sheriff's Office Facebook page.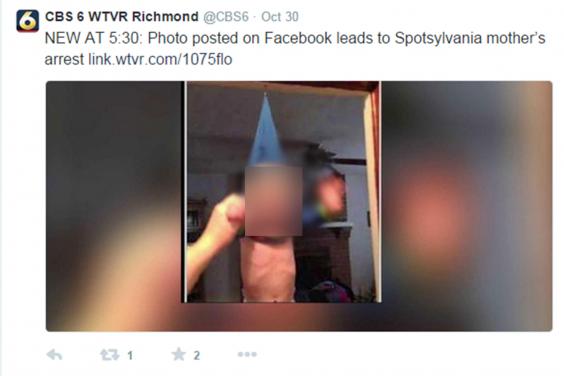 Sergeant James Konicki said: "We had it assigned to a criminal investigation detective through the child victim unit.
"When she responded, she did an investigation and found that it wasn't a nail, it was actually a planter hook that the child was hanging from. But the child was absolutely fine."
Konicki said the child's father was responsible for putting the image online "in retaliation", after the pair had an argument – although he had not partaken in the alleged abuse.
The image was reportedly posted between 1 and 10 September.
Breeden is facing a felony child abuse charge.
Reuse content