A US Navy nurse has refused to force-feed detainees at Guantanamo Bay, in an unprecedented protest at the treatment of terrorism suspects still being held at the notorious prison camp. The unidentified nurse is the first known conscientious objector to speak out during the 18-month-long prisoner hunger strike at the detention centre in Cuba.
According to The Miami Herald, which first reported the nurse's action, it is the first time a medic (nurse or doctor) has refused to force-feed a detainee. The nurse in question – who holds the rank of lieutenant – is said to have declined to administer force-feeding after deciding that the practice was a criminal act. Cori Crider, a lawyer for the British legal rights group Reprieve, said: "This guy is basically a hero and he should be permitted to give care to detainees that is ethically appropriate."
Ms Crider learned about the case via a 10 July phone conversation with a prisoner whom she represents: Abu Wa'el Dhiab, 43, a Syrian national who has never been charged and has been a candidate for resettlement for the past five years.
Ms Crider said Mr Dhiab, who is himself on hunger strike, said he had come to know the nurse well, and that he "could tell he was very compassionate". Though the nurse initially took part in tube feedings, Ms Crider said Mr Dhiab told her: "Once he saw with his own eyes that what he was told was contrary to what was actually taking place here, he decided he couldn't do it anymore."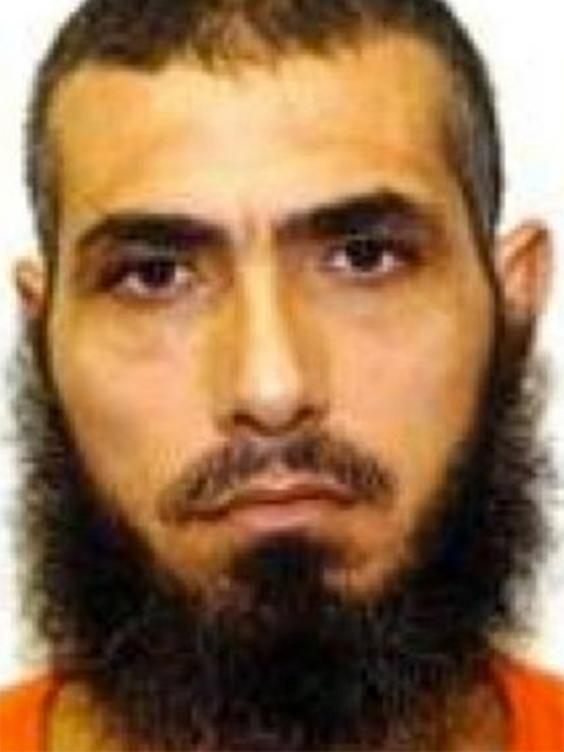 Dhiab also claimed that other medical staff at the detention centre had told prisoners they did not like the practice, but had no choice in enforcing it, according to Ms Crider. "But this one soldier stood up and refused to do it. This takes real courage," Ms Crider quoted Dhiab as saying. "Refusing to force-feed us was a historical act and a strong statement. We were all amazed."
Those held at Guantanamo Bay have used hunger strikes to protest over conditions since shortly after the prison opened in January 2002. Force-feeding, where liquid nutrition and medicines are pumped into the stomach through a tube inserted in the nose, started early in 2006 after a mass hunger strike.
In December last year, a spokesman said the US military would no longer make public the number of inmates on hunger strike. But Ms Crider said Reprieve believes about 34 of the current 149 prisoners still held are on hunger strike, 18 of whom meet the official criteria for force feeding.
The US military describes the process as "enteral feeding", and insists it is a humane method of keeping hunger-striking prisoners alive.
Last year, in a piece for the New England Journal of Medicine, civilian doctors called on military medical staff at Guantanamo Bay to refuse to force-feed, calling the practice unethical. After Mr Dhiab complained of abusive force-feeding, a federal judge recently ordered officials to review his case. Saying the manner in which Mr Dhiab was being fed caused "unnecessary suffering", the judge issued a temporary order banning the procedure, but later lifted it to prevent him from starving.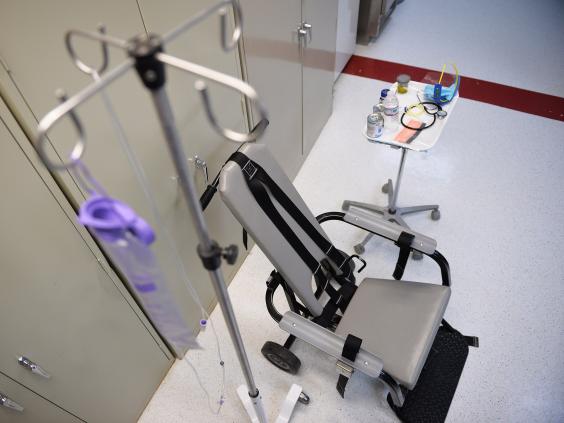 Mr Dhiab was detained in Pakistan is 2002 and has maintained his innocence ever since, saying he ran a food import business in Afghanistan at the time of the attacks on 11 September 2001. US officials cleared him for release in 2009 but have stalled his deportation to Syria due to the country's ongoing civil war.
The nurse who refused to force-feed Mr Dhiab and other detainees has reportedly been reassigned to other duties at the camp. A Pentagon spokesman told CNN: "There was a recent instance of a medical provider not willing to carry-out the enteral feeding of a detainee. The matter is in the hands of the individual's leadership. The service member has been temporarily assigned to alternate duties with no impact to medical support."