A fired US police officer has pleaded guilty to assaulting a man in his custody back in 2009.
The incident was recorded on police surveillance video, which went viral five years later in 2014.
Mark Richardson from Seabrook, New Hampshire, was one of three police officers seen in the footage but the only one charged.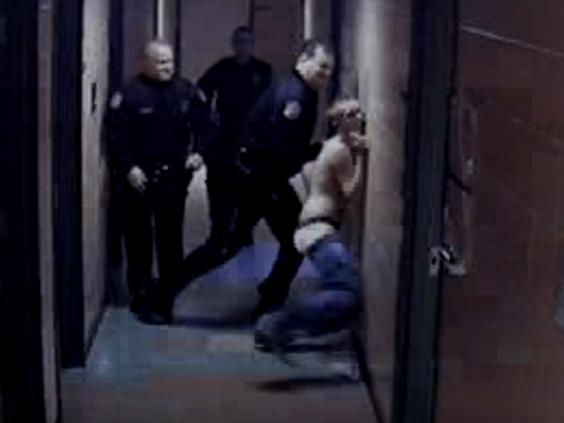 In the video, Richardson can be seen pushing then 19-year-old Michael Bergeron into a wall while Bergeron was being booked on a charge of driving under the influence.
After a jury could not reach a verdict on an enhanced simple assault charge in May, Richardson pleaded guilty to simple assault committed by an on-duty police officer instead of facing a retrial.
Richardson has not been sentenced yet and it is not known if he will serve any jail time.
"We have entered into a capped plea agreement, which means the state can argue for up to the maximum under the cap, which in this case, is 12 months with all but 21 days suspended for two years," Assistant Attorney General Geoffrey Ward said.
Reuse content