Rachel Canning, the US teenager who tried to sue her parents for financial support, has returned home according to her parents' lawyer.
On Wednesday, family lawyer Angelo Sarno said in a statement that the lawsuit had been settled "amicably".
The 18-year-old's move does not depend on any financial or other considerations, he added.
Her return home comes after a judge in her home-state of New Jersey rejected her emergency plea for child support payments from her parents, but another hearing in the case is scheduled for April, Star-Ledger of Newark reported.
Ms Canning had sought a court order which would have required her parents, Sean and Elizabeth Canning, to pay child support, her private school tuition at Morris Catholic High, college tuition, and her legal fees.
The cheerleader had claimed that she had been living at her friend's house since October because her parents threw her out.
She also alleged that they had abused her by contributing to her eating disorder, and pressured her to get a basketball scholarship.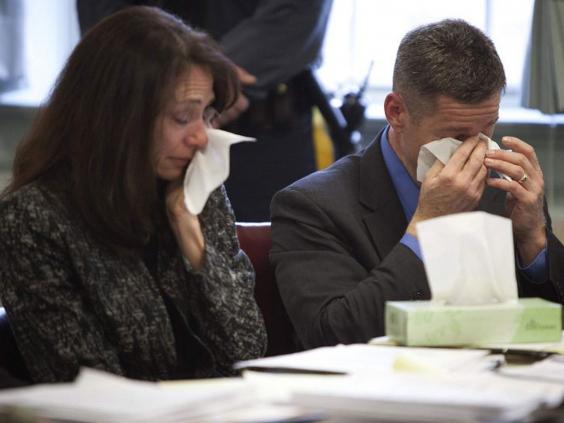 But her parents, who have two other daughters, said they had instead helped her through her problems, and sent her to a private school where she would play basketball less often.
They added that Ms Canning had left home voluntarily after she allegedly refused to break up with a boyfriend they thought was a bad influence on her, and failed to follow basic house rules such as keeping to her curfew.
"We love our child and miss her," Mr Canning told New Jersey newspaper the Daily Record before the hearing last week.
"We're not draconian and now we're getting hauled into court. She's demanding that we pay her bills but she doesn't want to live at home and she's saying: 'I don't want to live under your rules,'" they added.
"My clients will be known for this for quite some time" Mr Sarno said in regards to the media attention Ms Canning and her parents garnered.
"As far as my clients are concerned it's over, it's done," he said, adding: "Rachel's back home." 
Reuse content