The US Women's World Cup champions celebrated their victory on Friday with a parade in New York City.
The 23-member club was victorious over Japan in a 5-2 win, bringing home their first World Cup since 1999. The women's team also celebrated the most-watched football game in the US of all-time.
Head coach Jill Ellis and her team of world-class athletes rode on floats amongst fans. "Winning the World Cup was pretty special, but today was mind-blowing," she said. "I hope you celebrate for a long, long time, New York."
Midfielder Carli Lloyd, who scored a hat trick in the final, echoed her coach's sentiment: "Having the parade here in New York City was one of the best moments of my entire life — and we all feel the same."
The stars were handed keys to the city by Mayor Bill de Blasio during the celebration which reportedly cost the city $2 million, with private donations covering nearly half the cost.
Hoisting their trophy high at the #USWNTParade. @ussoccer_wnt pic.twitter.com/wOoBbBy40J

— Anthony Quintano (@AnthonyQuintano) July 10, 2015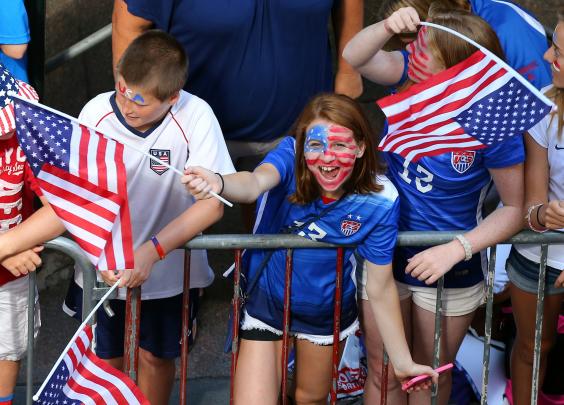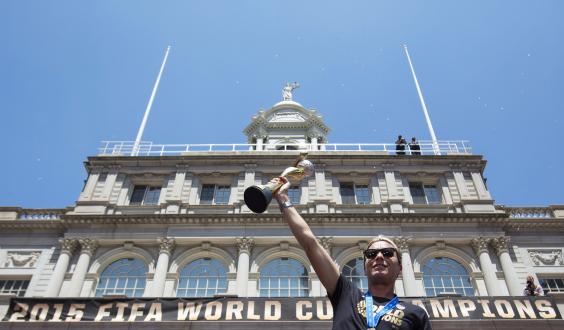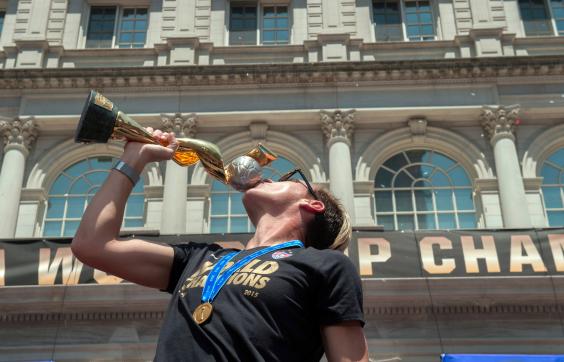 Lots of USA pride out here on the #USWNTParade route. pic.twitter.com/0VIszMwaTA

— Anthony Quintano (@AnthonyQuintano) July 10, 2015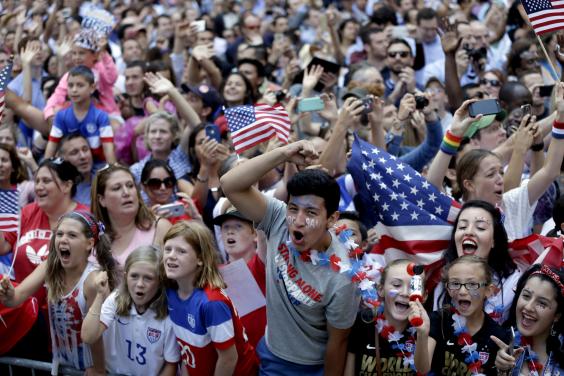 WINNER #USWNTParade pic.twitter.com/DqyuPnNPpH

— Jamie Stelter (@JamieStelter) July 10, 2015
In honor of the @USSoccer_WNT & their victory, we'll glow in red, white & blue tonight. #USWNTparade Photo: Francisco pic.twitter.com/83syuG3dkU

— Empire State Bldg (@EmpireStateBldg) July 10, 2015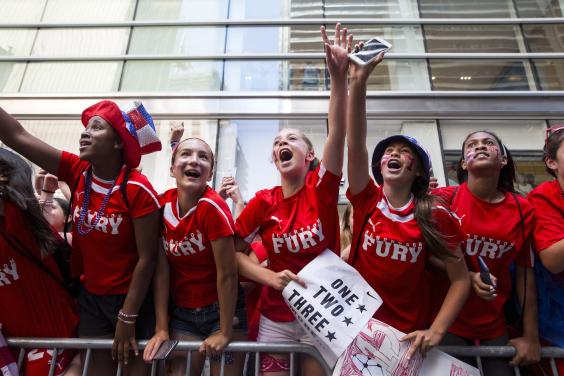 Reuse content