A decade after banning the use of controversial firing squads to execute inmates, politicians in Utah are backing a proposal to re-introduce the practice in an attempt to avoid problems with lethal-injection drugs.
Following a 20 minutes discussion on Wednesday, an interim panel of Utah politicians approved the plan put forward by Republican Represenatative Paul Ray of Clearfield on a 9-2 vote.
Under the proposals, a firing squad would be used if officials could not obtain drugs used for lethal injections 30 days prior to the execution date.
US states which have for years used a lethal three-drug cocktail to carry out executions have recently faced shortages since European drug makers opposed to the death penalty began refusing to sell the ingredients to prisons and correction facilities.
With supplies limited, states have scrambled to use different types, combinations and doses of lethal drugs, but those methods have been challenged in court.
Over the course of the year, there have been at least four highly problematic executions including those of Joseph Wood in Arizona, Dennis McGuire in Ohio, and Clayton Lockett in April. All of their deaths were drawn-out and led to accusations that the men may have endured "cruel and unusual punishments" prohibited by the US constitution.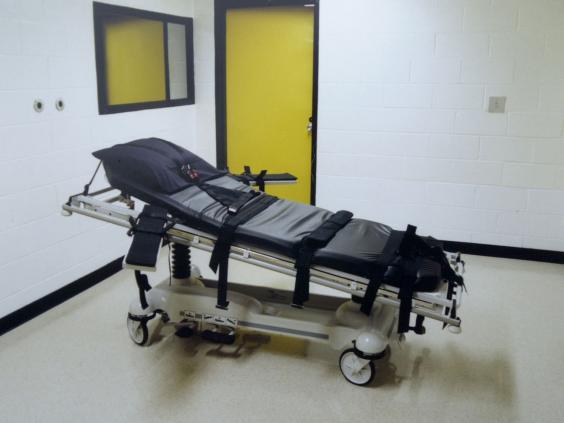 Now, politicians in Utah and elsewhere are looking for alternatives.
Under current Utah law, criminals sentenced before 2004 can opt for death by firing squad – a method last used in 2010.
Utah stopped using firing squads over concerns about the media attention it gave inmates, but Mr Ray argued that it is the most humane way to execute an inmate because they die instantly.
"We have to have an option," Republican Rep. Paul Ray, who put forward the proposal, told reporters Wednesday.
"If we go hanging, if we go to the guillotine, or we go to the firing squad, electric chair, you're still going to have the same circus atmosphere behind it. So is it really going to matter?"
Ray added his proposal gives Utah flexibility if it's unable to obtain the drugs needed in a lethal injection.
But critics have said shooting an inmate is not without risks and will renew the intense media attention Utah had wanted to avoid.
Despite being restrained, an inmate could still move or the shooters could miss the heart, causing a slower, painful death, according to the Washington-based Death Penalty Information Centre, which opposes capital punishment.
One such case appears to have happened in Utah's territorial days back in 1879. According to newspaper accounts, a firing squad missed Wallace Wilkerson's heart and it took him 27 minutes to die.
The plans must now go through the full legislative process once lawmakers convene for their annual session in January.
Additional reporting by AP
Reuse content