Vester Flanagan, the man who shot dead two journalists during a live broadcast, says he killed two cats because of how he was treated by the local news station which he had worked for.
Flanagan, who also went by the professional name of Bryce Williams, shot Alison Parker, 24, and Adam Ward, 27, dead on Wednesday morning. He had formerly worked for WDBJ7 but been let go after concerns were raised about his allegedly 'aggressive' and 'hostile' behaviour. 
After their murders, he faxed a 23 page long document to the TV station where the pair worked. In it, he alleged that he had been discriminated against when he had previously worked for the company "as a black gay man."
NBC reports that he also wrote that he had killed his two cats as part of an "awful chain of events" which he said had occurred "because of them".
It is not clear when he killed the animals. He wrote: "I drove to the forest… and helped them exit. I'll spare the details."
Flanagan lived alone with the cats in a small apartment near the broadcasters' studios in Virginia.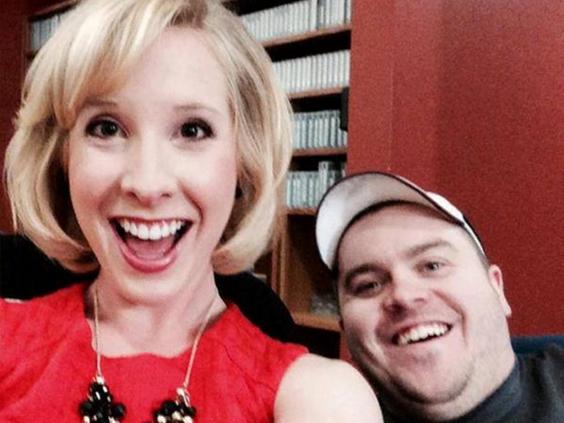 When police subsequently raided the apartment on Wednesday morning after the shootings, they found no traces of the cats.
After initially going on the run, Flanagan shot himself on Wednesday and died from his injuries.
Speaking yesterday, the father of murdered presenter Alison Parker, Andy Parker, called for greater gun control.
He said: "I'm not trying to take away guns. There has to be a way to force politicians who are cowards and in the pockets of the National Rifle Association to make sensible laws so that crazy people can't get guns. It can't be that hard."
Reuse content