An Alabama police officer has been charged with assault after the release of video footage showed him slamming to the floor an Indian man who was visiting his son. Police have recommended the officer be fired.
Sureshbhai Patel required surgery to repair two damaged vertebrae after he was detained by officers in the town of Madison. Video footage released by police shows the 57-year-old being questioned by officers and then then appearing to walk away. The footage then apparently shows one officer, named as Eric Parker, slamming Mr Patel to the floor.
"They are very serious injuries," Hank Sherrod, the family's lawyer, told The Independent. "The best we can hope that is after months of very intensive work by Mr Patel he will be able to recover close to his full motor function."
Chirag Patel, an engineer, told the AL.Com website that his father was visiting from India to help care for his grandson. He said that his father spoke little English.
"He was just walking on the sidewalk as he does all the time," he said. "This is a good neighbourhood. I didn't expect anything to happen."
Officials released details of the emergency call made to police requesting them to question Mr Patel, who had been taking a walk through Madison for the second day in succession, looking towards people's homes and, a result, triggering suspicion.
"He's a skinny black guy, he's got a toboggan (winter hat) on," says the caller. "He's really skinny. And I've lived here four years. I've never seen him before."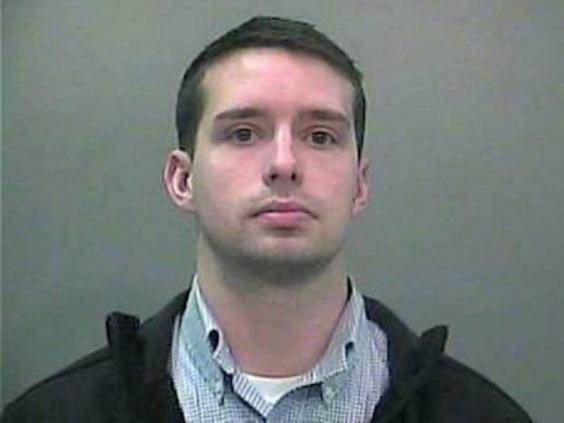 The police dash-cam recorder also detailed the conversation between Mr Parker and his partner, and Mr Patel.
"What's going on sir?"
You what?"
"India."
"Where you heading?"
"Where?"
"I can't understand you, sir."
"Wheres your address? Do you have any ID?"
"India."
'Do you live here. Sir, sir, come here.'
"Do not jerk away from me again, or I will put you on the ground. Do you understand?"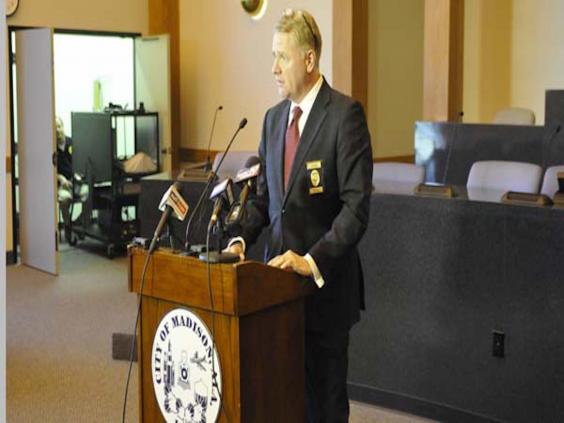 The incident on February 6 has attracted the concerns of the Indian government and its diplomats in the US. An official travelled to Madison to see Mr Patel.
Syed Akbaruddin,  a spokesman for India's foreign ministry, said the Indian government had voiced its concern.
"We take the incident involving an Indian national very seriously," he said. "We want to make it abundantly clear we are extremely worried about what happened to Mr Sureshbhai Patel,"
Mr Patel's family said they had launched a lawsuit seeking damages. The FBI is also investigating the case.
Madison Police Chief Larry Muncey announced that Officer Eric Parker would be fired, the Associated Press said. He said Mr Patel was innocent of any crime.
He said: "I found that Officer Eric Parker's actions did not meet the high standards and expectations of the Madison City Police Department."
Mr Sherrod, the lawyer, said a fund had been set up for donations to go towards Mr Patel's treatment. "The family has got a lot of love and support from the local community, the Indian American community and from all around the world," he said. "They have got cards and flowers."
Follow Andrew Buncombe on Twitter: @AndrewBuncombe
Reuse content