Video has emerged showing hundreds of bed bugs crawling on the underside of a mattress at the Astor Hotel in New York City.
The footage was captured by a disappointed couple who had already moved rooms twice due to other faults.
Elgin Ozlen described his experience while recording the footage.
"Today is my birthday and this is what my experience has been. This heater does not work so the hotel brought us this heater here but there is only one power outlet so we can't charge our phones."
"I notice today my girlfriend's arms, side and stomach with a full rash from what I assume came from outside. But really, it came from this bed."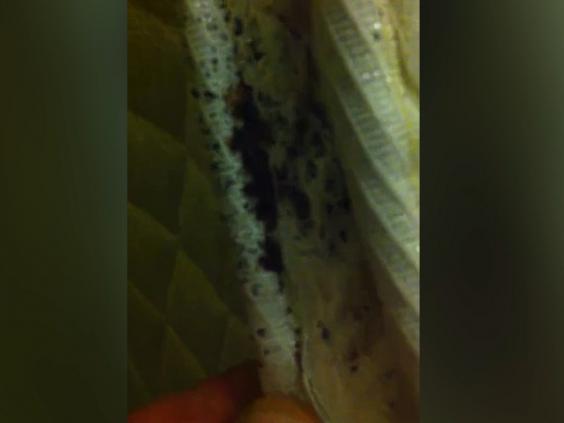 Mr Ozlen did not expect anything like this from the Manhattan hotel.
"This is no joke. We're not staying in the Bronx, we're not staying in Brooklyn, we're not staying in Queens… we're staying in Manhattan."
"This place is going to have a health inspection; fire department coming for the heater problems; and I hope no one ever stays here again."
He also filmed his girlfriend's rash caused by the infestation.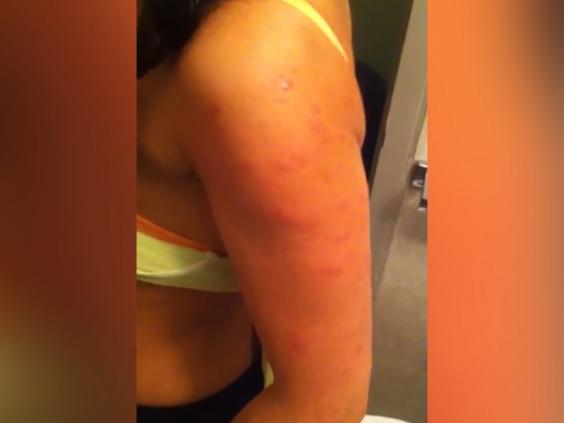 "They're all over her body from staying at the Astor on the Park."
"I hope this video makes it to court and this place gets what it deserves."
The video uploaded to YouTube has been viewed over 1.5 million times in four days.