For a mother of six children, finding out you are having another baby is nothing out of the ordinary.
If you are a mother of six boys, finding out that that baby will a girl is something a bit special.
That is what happened to North Carolinan mother Cher Lair, and her reaction was priceless.
In a video that emerged on YouTube on Tuesday, Lair is captured falling to the floor and screaming after finding out the sex of her new baby by cutting into a cake and revealing pink sponge base.After finding out she was pregnant, Lair and her husband Stephen had decided to give the scan results to a baker who would then bake a cake with a sponge that would indicate the bay's gender - blue for a boy and pink for a girl.
As the couple cut into the cake, Lair can be seen opening her mouth in astonishment upon seeing the pink sponge before falling backwards and screaming "Oh my god".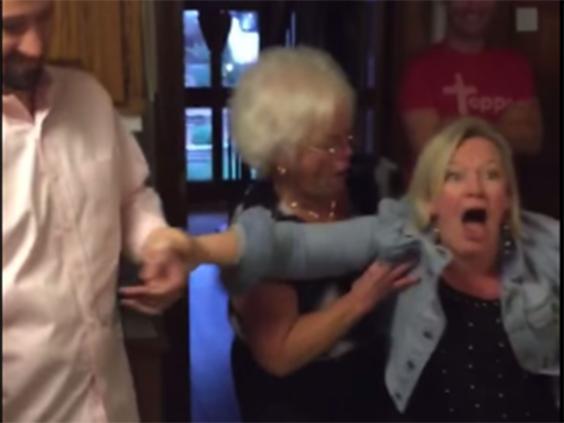 She then sinks to the floor in shock while a relative congratulates her.
Also in attendance were Lair's friends and other members of her family, including her sons, who cheered and applauded when they found out the news.
Speaking to local television channel, WTVD-TV Lair said that the family had given up on having a daughter.
She said: "Initially, on baby three and four I'm thinking, "They'll be a girl at some point. They can't all be boys."
"But after four and five and six, you're kind of thinking, "Yeah, they can."
She added that she was looking forward to doing "girly things" with her new daughter who is due in August, like "taking her to Cinderella."
The video has gone viral since being uploaded on Tuesday, with nearly three million people viewing it on YouTube.
Reuse content