Video has been released showing a woman narrowly escaping being killed or seriously injured after a car smashed into a service station in Australia.
The incident took place on Saturday in a Sydney suburb.
CCTV footage shows the woman, Catherine Crawford, walking towards the counter before a vehicle smashes through the front glass of the service station.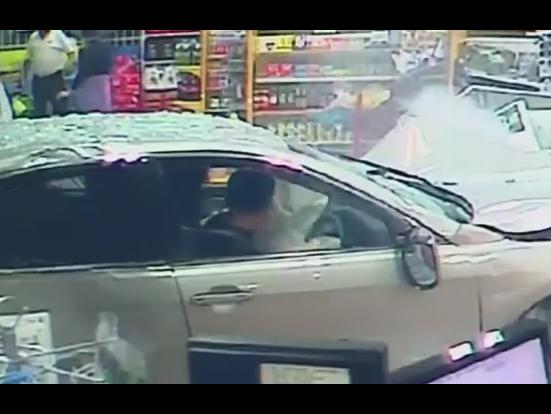 George Diab, the service station co-owner, said: "I thank the God many time that she walked out safe".
Three occupants of the car were treated by paramedics and taken to hospital; and it has been reported a fourth man, believed to be the driver, was missing.
According to local media, it is not known what caused Saturday's crash.
Reuse content