A huge landslide in Washington state has killed at least three people and left several critically injured, including a six-month-old baby.
The collapse of a large swathe of hillside on Saturday morning brought mud, rocks and trees down across a road, destroying at least six houses on its way.
Search and rescue workers pulled at least eight people from the debris, who were taken to the Harborview Medical Center in Seattle.
Hospital spokeswoman Susan Gregg said a 6-month-old boy, an 81-year-old man and a 58-year-old man were in critical condition, while a 37-year-old man was in serious condition.
The search for survivors was still carrying on late into last night, fire service officials said, after reports of more voices heard crying out for help from within the rubble.
"We have people who are yelling for our help, and we are going to take extreme risks," said Snohomish County Fire District 21 Chief Travis Hots.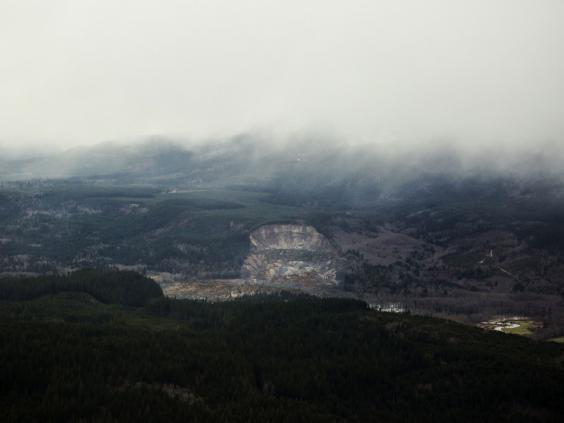 The county sheriff's office reported that two people had been killed at the scene. Authorities later said one person who was rescued died at a hospital.
One eyewitness told the Daily Herald that he was driving on the roadway and had to quickly brake to avoid the mudslide.
"I just saw the darkness coming across the road. Everything was gone in three seconds," Paulo Falcao de Oliveira told the newspaper.
The slide, which occurred near the town of Oso, about 55 miles (90km) north of Seattle, also partially blocked the flow of the Stillaguamish River, leading to fears of flooding.
Experts said the incident came as a result of recent heavy flooding, and authorities have warned people in homes further down the valley to evacuate and get to higher ground.
Reuse content