A teenage girl injured in a high school shooting in America has died two days after a student opened fire in the cafeteria.
The death of 14-year-old Gia Soriano, on Sunday night, brings the number of people killed by Jaylen Fryberg at Marysville-Pilchuck High School to three.
A statement from her family said: "We are devastated by this senseless tragedy. Gia is our beautiful daughter, and words cannot express how much we will miss her."
Her relatives are donating her organs for transplant, the hospital said.
Another girl, Zoe Galasso, 14, was killed during the shooting before Fryberg shot himself in the neck as a teacher tried to wrestle the gun off him.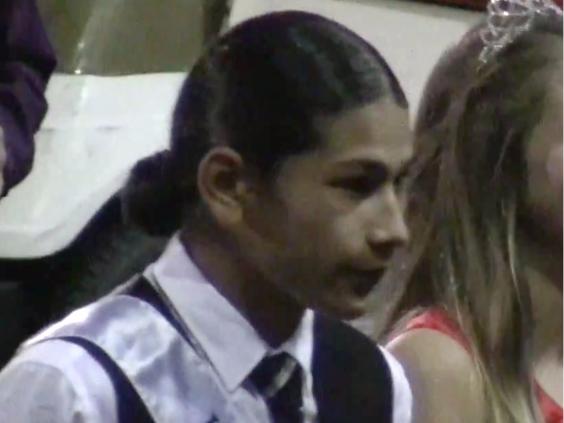 The 14-year-old was described as popular and happy by teachers and his motive was unclear, despite tweets suggesting he was angry about a break-up.
He appeared to have targeted his friends and family in the attack. His cousins Nathan Hatch, 15, and Andrew Fryberg, 14, are both in hospital.
Another victim, 14-year-old Shaylee Chuckulnaskit, remains in critical condition in intensive care.
Erick Cervantes, a student who called 911 during the attack, told KIRO-TV, the shooting only stopped when a teacher, Megan Silberberger, grabbed Fryberg's arm and he shot himself.
"It started off with an argument, but then I looked back and there was just gunshots and just people falling down," he said.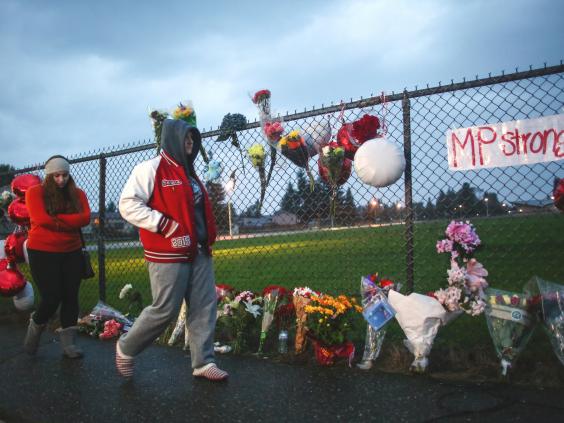 A school counsellor, Matt Remle, said no one may ever know why he started shooting, adding that they were all "really happy, smiling kids".
The school, north of Seattle in Washington state, remains closed this week.
A makeshift memorial has been set up on the chain link fence outside with balloons honouring the victims with flowers, cuddly toys and photographs.
Parents and students gathered in a gymnasium at the school for a community meeting on Sunday, with speakers urging support and prayers and Native American members playing drums and singing songs.
Fryberg was from a prominent Tulalip Indian family and lived on a nearby reservation.
Herman Williams Senior, chairman of the Tulalip Tribes, said the community was "reeling" and that lives would be forever changed.
"Sadly, we are now experiencing what has become a national trend, which we, as a society, must address," he added.
"As we grieve in the wake of this tragedy, the Tulalip Tribes and the City of Marysville stand together, united in sorrow but determined to bring healing to our communities."
He and the Mayor of Marysville, Jon Nehring, said the communities suffered together and would stand united in the crisis.
Additional reporting by AP
Reuse content