Two young women held in Peru who are accused of attempting to smuggle £1.5m of cocaine out of the country were under the control of an armed Colombian gang, it was claimed tonight.
Sean Walsh, an Irish-American Archbishop who visited the pair in custody yesterday, said that Northern Irish-born Michaella McCollum Connolly, 20, and Melissa Reid, 19, from Scotland, told him they had been coerced at gunpoint and had no option but to obey orders. The women, neither of whom have been charged, are due to appear in court today. 
Mr Walsh, of the Eastern Catholic Church in South America, spoke to the pair in a police station in Lima. He said: "They told me that there were a group of Colombians that actually took them at gunpoint and threatened them."
The Archbishop said the women claimed to have been held for a while by the gang before being taken to Morocco and then back to Peru. It was not clear where they claim to have been seized. Both had been living in Ibiza. "I don't know how that happened and I don't know how they got over to Peru," he said. "There's no direct flight from Morocco, they go through Spain probably, but if they threatened them in some way that to me seems like a credible defence."
He added that the two would plead innocent in court, claiming they were forced to act under duress.
Ms McCollum Connolly, a photography student, and Ms Reid were arrested at Lima airport last week after authorities said they found over 24lbs of cocaine hidden in food in the girl's luggage. The women were due to board a flight to Madrid. They deny they knew about the drugs and said they were forced to carry the luggage containing the cocaine.
Ms Reid's father, William, has described the ordeal as a "living nightmare" and has strongly denied that his daughter is a drug trafficker. The mother Ms McCollum Connolly has also spoken of her distress.
One expert said the pair could languish in jail for up to three years before their case goes to trial. Bruno Min, from Fair Trials International, a human rights group, said the girls could be sent to the UK to serve some of their jail term, if convicted.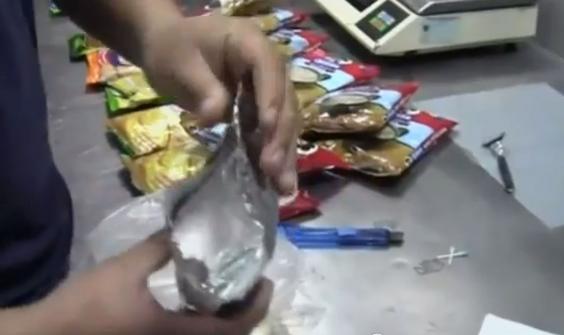 Speaking to the Daily Mirror, Ms Reid said they were forced to smuggle for their lives. "We were given no option," the newspaper quoted her as saying. "If we didn't do as we were told we would be dead. We were not smuggling for money, we were smuggling for our lives."
She added: "We have no doubt they would have killed us both without hesitation if we didn't do as we were told.
"Ever since I was arrested I have played out what has happened in mind over and over again asking myself how could we have gotten out of it.
"But each time I think it wasn't even an option. We both had loaded guns put to our heads. They were more than prepared to use them. If we didn't do it we were told we would die."
Reuse content