A woman has given birth on a motorway in the US after becoming stuck in miles of traffic jams caused by a Presidential visit.
Traffic on the Interstate 65 road in Louisville, Kentucky, was stopped on Thursday so Barack Obama's motorcade could pass through under tight security.
While excited crowds gathered at a local technology company, a pregnant woman was trapped in a car in increasingly advanced labour.
Louisville medical authorities told WLKY.com they received an emergency call shortly before 5.15pm local time but by the time an ambulance reached her 10 minutes later, it was too late to take her to hospital.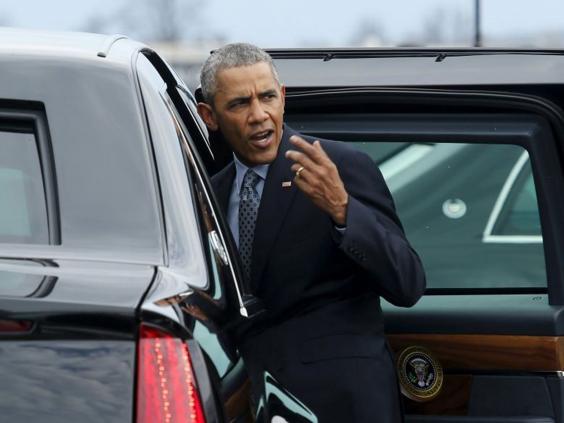 A nurse who happened to be stuck in traffic nearby, helped the woman through the delivery alongside a paramedic and she gave birth to a healthy baby boy.
The pair were then taken to the University of Louisville Hospital by ambulance.
Paramedic Courtney Maloney told Wave 3 News: "We pretty much had to ride the emergency lane all the way down.
"She did say it's a story she will never forget."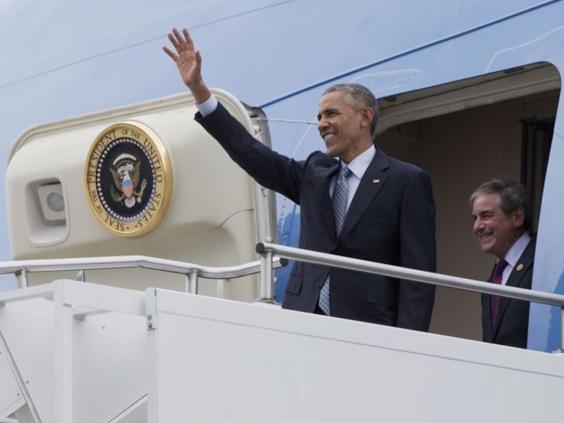 Air Force One had touched down in Louisville around 15 minutes before the emergency call and roads were closed for Mr Obama's journey to a technology firm.
He had been due to arrive earlier in the afternoon but was delayed by several hours because of developments in the Iran nuclear negotiations.
It is not the first time President Obama's entourage have prevented a pregnant woman getting to hospital.
In July last year, a woman in labour was stopped crossing an empty street on her way to give birth in Los Angeles because the motorcade was expected to pass through.
She reportedly had to wait half an hour until police allowed her to cross the road.
Reuse content