A woman who started a £4.7million, 50,000-acre wildfire because her fire-fighter friends "were bored and needed work" is due to be sentenced on 3 September.
Sadie Renee Johnson, 23, of Warm Springs in Oregon, started the blaze by lighting a small object using the cigarette lighter in a car she was travelling in before chucking the lit item out of the window.
She was a passenger in the car, which had been travelling on Route 3 near Sunnyside Drive on the Warm Springs Indian Reservation, at 9.15am on 20 July 2013 when she threw the small firework "into the brush along the side of the road", the Attorney's Office for the District of Oregon says.
She pleaded guilty on 19 May to setting brush and timber on fire, which had at the time, within minutes, spread and ultimately ravaged 51,480 acres by the time it had been controlled.
It was not declared out until 13 September 2013, with the total cost to the Bureau of Indian Affairs amounting to $7,901,973 – Johnson has been ordered to pay all of this back.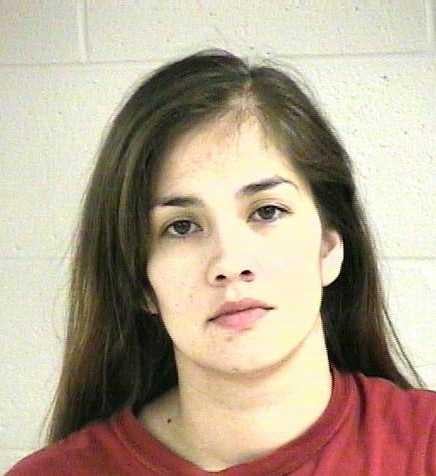 According to officials, Johnson said she didn't mean for it to reach 30,000 acres, thinking that it would be a simple two-day fire.
Two days after she started it she wrote on Facebook: "like my fire?" and later told police that her firefighter friends "were bored and needed work".
The Department of Justice said it released the details on Friday to highlight to danger of such reckless actions, particularly those in the dry summer season, reports KTVZ.
It is understood that no structures were destroyed, however there were a few dozen evacuations as well as the closure of a nearby resort and highway while 800 firefighters tackled the blaze.
In addition to the restitution, she faces five years in prison, a fine of $250,000 and three years of supervised release, however a custodial sentence of 18 months has reportedly been recommended to the judge.
See a 2013 video of residents speaking about the fire here.
Reuse content