Two senior executives from the US's largest military veterans' charity have been fired agefter an investigation raised questions about the organisation's spending.
Reports said the board of the Wounded Warrior Project had fired the Chief Executive Officer and the Chief Operating officer. The action was taken after an investigation by CBS News probed its spending.
CEO Steven Nardizzi and COO Al Giordano were terminated after dozens of former Wounded Warrior Project employees had accused the charity of needlessly spending millions of dollars in donations on lavish conferences and parties.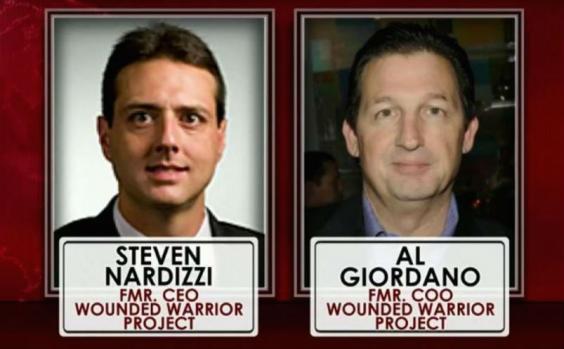 In 2014, the Wounded Warrior Project (WWP) received more than $300 million in donations but only spent roughly 60 per cent of that on veterans, reports said.
Other respected charities for wounded veterans, like the Disabled American Veterans Charitable Service Trust and Fisher House, reportedly spent more than 90 per cent of their donations on veterans.
"Their mission is to honor and empower wounded warriors, but what the public doesn't see is how they spend their money," Army Staff Sgt Erick Millette, who recently quit his job as a public speaker for WWP, told CBS. "You're using our injuries, our darkest days, our hardships, to make money. So you can have these big parties."
Spending on conferences and meetings went from $1.7m in 2010, to $26m in 2014, which is the same amount the group spends on combat stress recovery, its top programme, according to the charity's tax forms.
The Wounded Warrior Project initially demanded CBS retract the story before making the terminations Thursday. There were no immediate comment from the charity or the two executives.

Reuse content