American and British diplomatic staff have been withdrawn from Yemen amid warnings of an imminent attack by al-Qa'ida fighters who have infiltrated the country's capital, a city described as being under a "state of siege" with armoured cars ringing potential targets.
A total of 21 US embassies across the Middle East and North Africa remain closed due to the threat.
The "extraordinary and unprecedented" security measures were put in place in Sanaa as the US carried out drone strikes at Marib, in the north-east, in which up to half dozen jihadists were claimed to have been killed including Salah al-Jumati, who is said to have been one of the commanders in the intended assault and Saleh al-Tays al-Waeli, described as an experienced operative.
The massive alert which led to Western diplomatic missions being shut down , described by American officials as one of the most serious since 9/11, came in intercepted electronic communications that give a glimpse into the changing power structure and dynamics of al-Qa'ida, and revealed the growing prominence of a man some have tipped to become the group's number two.
The call to "do something big" came from Ayman al-Zawhari, its leader since the death of Osama Bin Laden, to Nasser al-Wuhayshi, the head of the network's branch in Yemen which has become one of the most active in plotting attacks against the West.
Wuhayshi – a relative unknown until recently – is said to have been appointed as 'general manager' of al-Qa'ida, putting him in a highly senior position, according to some American officials. However it remains unclear just how much power it gave him in an organisation which has become increasingly de-centralised with affiliates in different countries planning and carrying out their own attacks.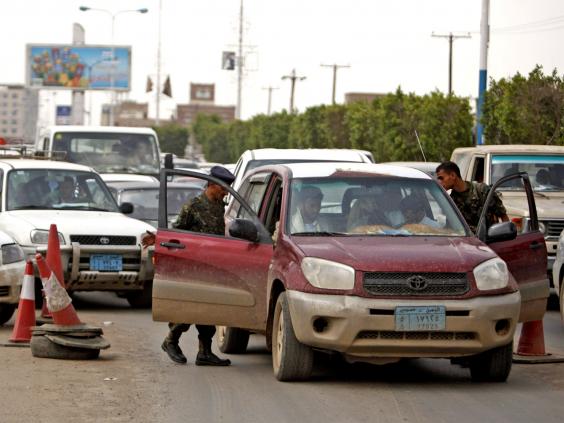 Al-Qa'ida has had several previous 'general managers', which is regarded as a separate rank from that of the overall deputy of the organisation. Wuhayshi's predecessors as 'general manager' included Abu Faraj al Libi, captured in Pakistan in 2005; Mustafa Abu al Yazid, killed in a US drone strike in 2010 and Abu Yahya al Libi, who also died in a drone strike, in 2012.
Nevertheless, the fact that Zawhari turned to Wuhayshi to carry out a "spectacular" attack illustrated the reliance placed on him by the leadership in Pakistan. Among other operations, Al-Qa'ida in the Arabian Peninsula (AQAP) was responsible for the attempt to blow a trans-Atlantic airliner in the "underwear plot" and was implicated last month in plans to blow up another American commercial jet.
Wuhayshi, also known as Abu Basir, served as Bin Laden's private secretary in Afghanistan before fleeing to Iran after the fall of the Taliban regime and the battle of Tora Bora in 2001. He was arrested and extradited to Yemen in two years later but became free as part of a breakout of 23 inmates from a maximum security prison in Sanaa in 2006.
He was soon active in armed action along with several members of his family - a 22 year old brother, Abdel al-Wuhayshi, was reportedly killed by Yemeni forces in December last year.
According to Gregory D Johnson, a Princeton academic, and the author of a book on al-Qa'ida in Yemen, "Wuhayshi was groomed by Osama bin Laden on a leadership role and he was able to use his connections to Bin Laden to become head of AQAP." Zawhari confirmed his post in a video posted online.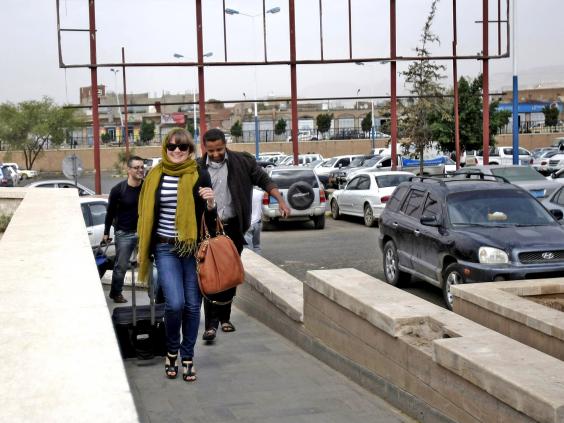 For a guerrilla organisation, al-Qa'ida is remarkably rank-conscious. In two letters written by Bin Laden, copies of which were among documents found by US special forces during the raid which killed him in Abbottabad in Pakistan, the role and duties of the 'general manger' are described in detail. In one letter, written in 21st October 2010, he said the post included a "deputy and two second deputies" as well as "a military commander and four or five brothers" on their staff.
Al-Qa'ida's corporate vision of itself was also illustrated in discussions Zawhari and Wuhayshi are said to have had about 'media handling' following the attack. The Yemen branch had been particularly adept at the use of the Internet;  Anwar al-Awlaki, an American born imam, was highly successful in radicalising through the web before his death in a drone strike two years ago. Wuhayshi had appeared in a number of videos, in one of which he described the international anti-piracy operation off the Horn of Africa as part of a secret war against Islam.
Al-Qa'ida: The leaders
Ayman al-Zawahiri
The founder of the Egyptian Islamic Jihad, which merged with al-Qa'ida in 1998, he is accused of involvement in the 1998 bombings of US embassies in Dar es Salaam, Tanzania, and Nairobi, Kenya. He was also behind the 1997 attack in Luxor that left 68 dead. Zawahiri became al-Qa'ida's leader in May 2011 after Bin Laden's death.
Abu Bakr al-Baghdadi
He is al-Qa'ida's leader in Iraq. Born in 1971, the US Department of State defined him as a Specially Designated Global Terrorist in 2011, offering a $10m reward for his arrest. He is responsible for the 2011 attack on Umm al-Qura mosque in Baghdad, killing 28 people, and was behind an attack in Hilla, Iraq, that killed 24 policemen.
Nasser al-Wuhayshi
The head of al-Qa'ida in Yemen, comes from a wealthy family and once served as Bin Laden's personal secretary in Afghanistan. He was one of 23 prisoners who tunnelled their way out of a maximum-security prison in Sanaa, in 2006. Yemeni military officials claimed to have killed him in August 2011, a claim denied by Aqap.