Police say a Yorkshire Terrier left alone in a pickup truck had to be rescued after it knocked the vehicle into gear, sending it into a lake.
Ellsworth Police say a man was walking his dog near Branch Lake in Maine on Saturday afternoon when he decided to put the dog into the truck after an encounter with another dog.
While the man spoke to the other dog's owner, the Yorkshire Terrier managed to bump the Chevrolet Silverado into gear, causing it to roll about 75 feet into the lake before sinking into roughly 10 feet of water.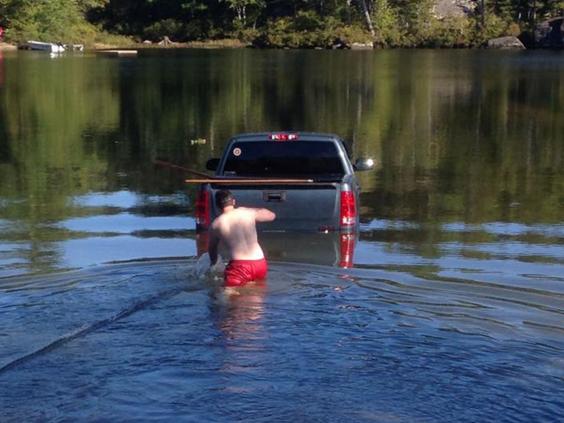 Police say a family friend immediately swam into the lake to save the trapped dog.
"It was a Yorkie, the truck was fully submerged and without the quick response of the family friend the man would have lost his companion", the Ellsworth Police Department wrote on its Facebook page. 
"She is a hero in my book."
No humans or dogs were injured, although the truck was said to be beyond repair.
Reuse content