The family of deceased Taliban leader Mullah Mohammed Omar has declared allegiance to the new leader, Mullah Akhtar Mansour, signalling an end to the internal discord that has divided the movement for months.
Taliban officials released a statement announcing that Omar's brother, Mullah Abdul Mannan, and his son, Mullah Yaqub, had pledged themselves to the new leader during a gathering of senior Taliban figures.
Divisions within the group were inflamed immediately after the announcement in July that Omar had died in April 2013, but that his death had been kept secret for more than two years. A leadership crisis ensued, pitting Mullar Mansour against those who opposed his leadership and converged around Omar's family – including his brother and son.
Omar led Afghanistan's former Taliban government that gave sanctuary to Osama bin Laden but was toppled by the US-led invasion in 2001. He continued to be the movement's figurehead and was said earlier this year to be fully in support of peace talks with the Afghan government, at a time when he is now known to have been dead. His death is thought to have been kept secret to prevent the Taliban fragmenting just as it was gaining the upper hand in the country.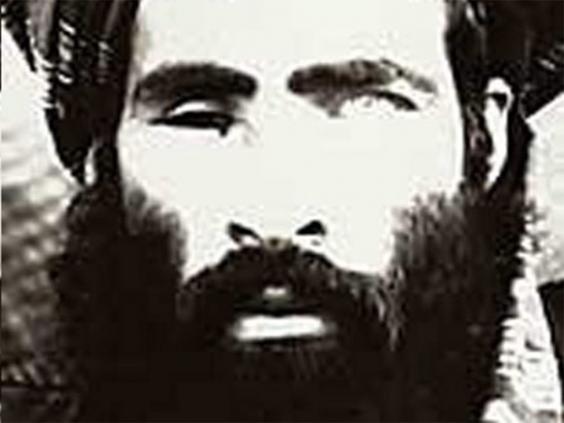 A wave of bombings that shook Kabul, the capital, last month, killing more than 50 people and marring relations between Afghanistan and Pakistan, was seen as an attempt by Mullah Mansour to show that he had cemented his control over the group. Those opposed to his leadership claimed his appointment had been approved by only a small group of senior figures, making it illegitimate. Discord spread across the group, leading to meetings in the Pakistani city of Quetta last month when senior Taliban figures attempted to quell the unrest.
Analysts say that although Mullah Mansour's leadership was bought into question within the Taliban, the need to retain unity meant his leadership had now been secured, at least for now. However, other Taliban commanders may still oppose him as leader.
Emily Winterbotham, a research fellow at the Royal United Services Institute think tank, said: "There doesn't seem to be a concrete leadership challenge to Mansour, but this does not mean the Taliban won't face serious fragmentation moving forward."
After news of Omar's death was leaked by Afghanistan's intelligence service, peace talks between the Afghan government and the Taliban in the Pakistani town of Murree were put on hold – at the Taliban's own request, according to Pakistan foreign ministry officials.
The Afghan and Western governments have long alleged that many of the Taliban's leaders are based in Pakistan. Islamabad has always denied those claims. Afghan officials have also complained about the ease with which senior Taliban commanders have been able to meet in Pakistan.
Pakistan's foreign policy chief, Sartaj Aziz, has said Islamabad is working to renew the talks between the Taliban and the Afghan government. However analysts remain sceptical about Mullah Mansour's ability to rally the entire movement around renewed peace talks, given the compromises that this would require. "It is uncertain in the event of any potential peace process that Mansour would have sufficient authority to bring the majority of the Taliban behind the peace deal," Ms Winterbotham said.
The announcement came as suicide truck bombing killed four people in the Paghman district, west of Kabul.
Abdul Qader, the district governor, said the attacker targeted a government compound that houses a police department and administrative offices. The Taliban claimed responsibility for the attack.
Additional reporting AP
Reuse content