The conviction of the Malaysian opposition leader Anwar Ibrahim on sodomy charges prompted widespread outrage yesterday, with some suggesting he had been victim of Malaysian authorities' attempts to silence its most vocal critic.
Mr Anwar will begin a five-year prison sentence after Malaysia's High Court rejected his final appeal. Addressing the judges, Mr Anwar said: "You have become partners in crime in the murder of judicial independence."
Mr Anwar was ousted as Deputy Prime Minister in 1998 after being imprisoned for sodomy – a crime in Malaysia, but one for which suspects are rarely prosecuted. As his second prison sentence was announced in court, Mr Anwar maintained his innocence, denouncing the charges as "a fabrication".
Mr Anwar was accused of having unlawful intercourse with his male political aide Mohd Saiful Bukhari Azlan during the opposition election campaign in 2008. Mr Anwar was cleared by the High Court in 2012 but the acquittal was overturned in March last year.
Hundreds of human rights campaigners and  Mr Anwar's supporters gathered outside the High Court, demanding his release. Malaysian human rights group Suaram said that the political nature of the trial was apparent from the fact that Mr Saiful had met with the Prime Minister before making an official police complaint. Amnesty International labelled the court's decision as "an oppressive ruling that will have a chilling effect on freedom of expression in the country".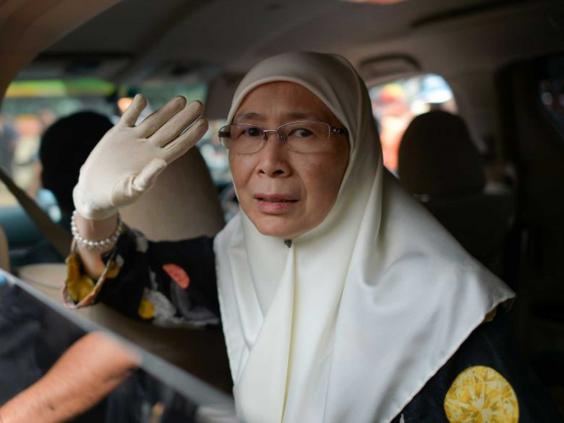 Richard Bennett, Amnesty's Asia Pacific director, said the judgement was "deplorable" and "just the latest chapter in the Malaysian authorities' relentless attempts to silence government critics". He added: "The sodomy charges... have always been politically motivated, and he should be released immediately."
A White House statement said that Barack Obama was "deeply disappointed with Mr Anwar's conviction" and that the trial "raised a number of serious concerns about the fairness of the judicial system in Malaysia".
Mr Saiful, who was 23 at the time of working for Mr Anwar, said in a blogpost yesterday that he was thankful for the judgement made. "What is important is that I and my family can now move forward," he wrote.
In a statement, the Malaysian Prime Minister's Office said that the case had been brought by an individual, not the government. "It is beyond reasonable doubt that (Mr Saiful) was sodomised by the appellant," said Justice Arifin Zakat, who delivered Mr Anwar's sentence. "The appeal is dismissed."
Reuse content