The authorities in Tokyo are said to be investigating death threats that have been made against Caroline Kennedy, America's Ambassador to Japan, and another another US diplomat. The threats emerged as first lady Michelle Obama arrived in Japan for a three-day visit.
Reports said the US Embassy in Tokyo received the threats by telephone last month and that they were made by someone speaking English. In addition to threatening Ms Kennedy, the caller also referred to the US consul general in Okinawa, Alfred Magleby, according to the Yomiuri Shimbun newspaper.
Okinawa is home to about half of the 50,000 American troops based in Japan and there are regular, peaceful protests about their presence
The reported threats come two weeks after the US ambassador to South Korea, Mark Lippert, was slashed by a man with a knife at an event in Seoul.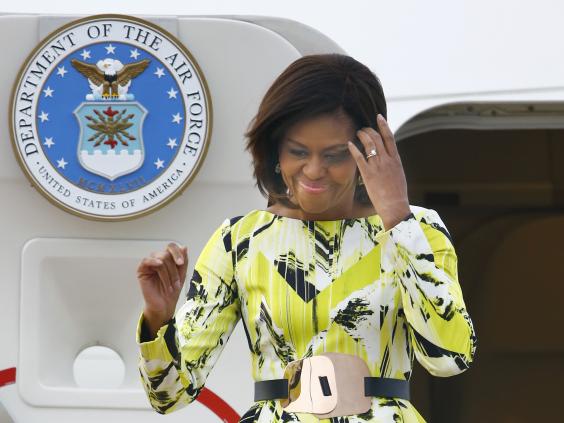 That attack has prompted debate about threats against American diplomats abroad and security precautions taken to protect US ambassadors in particular, Reuters said. The State Department has said security for Mr Lippert had been adequate.
Details of the threats emerged as Mrs Obama arrived in Japan, her first stop on a trip to Asia aimed at highlighting the importance of girls' education.
Ambassador Kennedy, the daughter of late President John F Kennedy and Jacqueline Kennedy, is expected to meet Mrs Obama later in the week. She was appointed ambassador in 2013.
Tokyo police have reportedly declined to comment while the US embassy has similarly issued no public comment, citing policy regarding the ambassador's security.
Reuse content