The Chinese Government has denounced claims by the Prime Minister of Japan and US Defence Secretary that it is "destabilising" the region with attempts to control disputed parts of the South China Sea.
Chuck Hagel told an Asian security conference in Singapore that China's territorial claims over waters used by several countries for fishing and shipping were damaging its relations with Japan, the Philippines and Vietnam.
"We firmly oppose any nation's use of intimidation, coercion, or the threat of force to assert these claims," he said on Saturday at the Shangri-La Dialogue.
"All nations of the region, including China, have a choice: to unite, and recommit to a stable regional order, or, to walk away from that commitment and risk the peace and security that has benefited millions of people."
The US would not "look the other way" from attempts to ignore international law and restrict access, he said.
Wang Guanzhong, a Chinese army general, called the criticisms "groundless".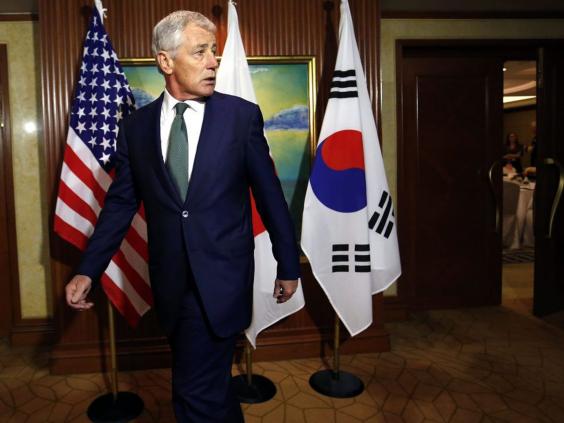 The Japanese Prime Minister, Shinzo Abe, pushed for a greater role for his country in regional security and said it would offer its "utmost support" to countries in maritime disputes with China.
In his own speech, General Guanzhong, called both politicians' comments "unacceptable".
He said it was "unimaginable" to receive such "unwanted criticisms against China", the BBC reported, and accused Mr Abe and Mr Hagel of co-ordinating verbal attacks.
China and Vietnam have long sparred over who owns what in the South China Sea, which is home to oil and gas reserves as well as shipping lanes.
Tension has increased since China put an oil rig in waters also claimed by Vietnam. The move has led to a series of clashes between the two nations in the waters around the rig, including the sinking of a Vietnamese fishing boat.
The dispute with Japan has centred around the uninhabited Senkaku Islands, which are governed by Japan but claimed by China.
It has also declared an air defence zone over a swathe of the East China Sea, which the US refused to recognise.
Additional reporting by AP