A man wielding a large meat cleaver has attacked a primary school in central China, badly wounding one child and injuring seven others.
Security has been tightened at schools across the country after a spate of recent attacks, but local media reported that the man was able to sneak inside the school grounds in a delivery truck, holding the kitchen knife behind his back.
Shocking images captured by CCTV showed the attacker swiping wildly at fleeing children and walking around the playground with blood smeared on his shirt.
The incident took place just after midday on Tuesday, when many pupils were outside on their breaks for lunch. The attack lasted no more than a minute, according to reports from Sina Online, after a group of teachers tackled the attacker with a garden hoe.
Li Jianxin, a teacher and president of the school's parent-teacher association, told Sina he was the first person to spot the man acting suspiciously.
"He walked on to the teaching building, I saw something shining in his hand behind his back, but I didn't know it was a knife," Mr Li said. "Then he rushed onto the stairs of the building, brandishing his knife toward the students there. I ran over immediately, yelling 'Someone's stabbing people, come and help!'"
The attacker moved out into the grounds and tried to attack a little girl (pictured above), who escaped. Mr Li said that as other teachers ran to help, he hit the man with a garden hoe. A female teacher then snatched away the cleaver.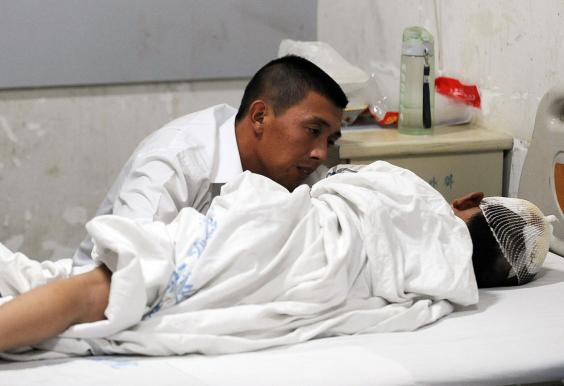 Before he could be stopped, the man had injured eight children, all boys. One was described as being in a serious condition after suffering significant head trauma.
Police said they had detained a man, identified as 35-year-old Chen Zuihang, on suspicion of carrying out the attack. Chen was described in local media reports as an outsider from the southeast Fujian province, who came to work in Macheng city, where the school is located, in March.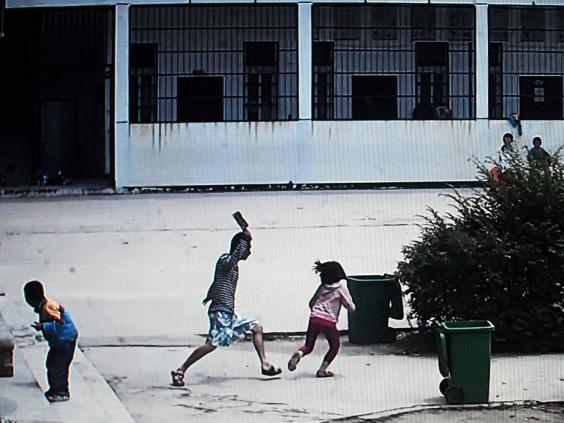 The local police department said Chen had a history of arrests for drug-related offences. Co-workers told Sina Online he had been acting unusually the day before the incident.
There has been a series of recent high-profile mass knife attacks in China, where firearms are comparatively very difficult to come by.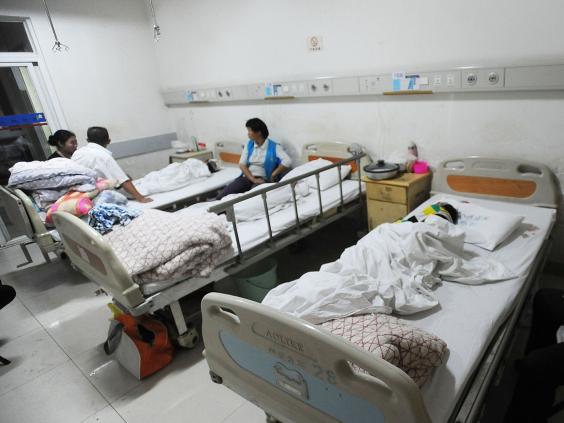 In April, a group of eight knife-wielding men slashed at students on their way home from school, killing one and injuring two in the northwestern city of Ankang.
Last year, a man injured six pupils and one parent with a kitchen cleaver in the southern city of Maoming.
Education officials have repeated calls for tighter security at schools throughout the country.