The North Korean defence minister who was publicly executed by anti-aircraft gun had been charged with treason, according to South Korean intelligence agents.
Earlier reports had speculated that Hyon Yong Chol was executed after voicing complaints against the country's leader, for not following orders and for falling asleep at a military event.
Hyon was reportedly charged with treason in late April, a day after attending a concert by one of Pyongyang's best-known pop act, the Moranbong Band.
The concert, where the band performed such hits as "Glorious Motherland" and "My Country is the Best", was likely Hyon's last public appearance.
The execution at a firing range at the Kanggon Military Training Area, 14 miles north of Pyongyang, was reportedly watched by hundreds of people.
As with past purges in North Korea there were no outward clues that Hyon, 66, was likely to be removed.
According to reports in North Korean state media, Hyon's last days were packed with pomp and ceremony, including the exchange of bows and floral baskets in honour of the system that ultimately appears to have killed him.
On April 13, Hyon led a delegation to a security conference in Moscow, weeks before Kim Jong Un, the North Korean leader, was expected to visit Russia for a military parade.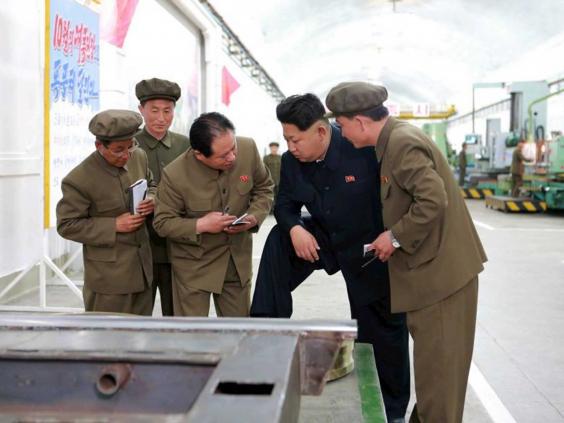 The visit would have been Kim's first overseas trip since taking power in 2011.
But on April 30, around the same time South Korean intelligence believes Hyon was executed, a Kremlin spokesman said Kim's visit had been cancelled due to North Korean "internal affairs".
Hyon was born in rural North Hamgyong province in 1949 and educated at Pyongyang's prestigious military colleges. He spent his entire career in the army.
He was a member of the powerful National Defence Commission and became defence minister last June. He was part of the funeral committee for Kim Jong Il, the country's former leader, to whom he was reportedly close.
But many of those on the funeral committee have since been removed from power, reflecting the formation of a new power base around Kim Jong Un, the former leader's son.
Hyon's execution is the latest in a series of purges carried out by the young leader, the most notable of which was the execution of Kim Jong Un's uncle Jang Song Thaek, a man once considered the second most powerful person in North Korea.
Reuse content