At least seven people have died after 17 parcel bombs were detonated in the southern region of Guangxi.
The numerous packages exploded in 13 different places, including hospitals, shopping malls, prisons and governments buildings according to reports.
Pictures show the devastation caused by the bombs with large buildings in ruins, streets littered with debris and cars overturned amongst piles of rubble.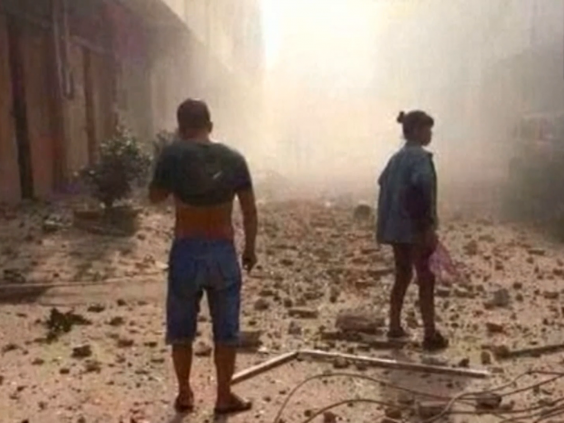 The town where the blasts occurred, Liucheng, is in the southern region of Guangxi, which lies on the border between China and Vietnam.
China's official news agency Xinhua said police had established that the blasts were a 'criminal' act and had identified the culprit.
The suspect is reportedly a 33-year-old man but his motives still remain unknown.
Reuse content