More than 1,000 desperate men, women and children fleeing persecution and poverty reached Indonesia on Friday as the United Nations warned of "floating coffins" killing migrants across the world.
Harrowing photographs captured the arrival of people from Burma and Bangladesh, many of whom witnessed murder, extortion and almost starved during their journey at sea.
They were the latest arrivals to slip into countries in south-east Asia that have made it clear refugees are not welcome and thousands more are still believed stranded at sea in a continuing humanitarian crisis.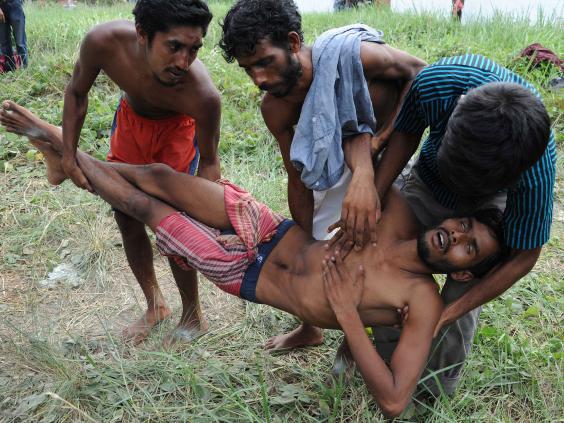 Most of the migrants were crammed on to three boats that Indonesian fishermen towed ashore, including a 19-year-old Rohingya woman from Burma.
"If I had known that the boat journey would be so horrendous, I would rather have just died in Myanmar," said Manu Abudul Salam, from Rakhine state, where three years of attacks against her long-persecuted Muslim minority have sparked the region's largest exodus since the Vietnam War.
Manu said she watched the captain on her ship fleeing on a speedboat several days ago after apparently receiving a call saying authorities were cracking down on human trafficking.
With food and water running out while the boat drifted, fighting broke out and Manu's 20-year-old brother was among dozens killed in clashes between the Bangladeshis and Rohingya on board. The bodies were thrown in the sea.
In the last three years, more than 120,000 Rohingya have boarded ships to flee to other countries, according to the UN's refugee agency.
Additional reporting by AP