Rescue teams are set to carry out their final search for survivors on the Annapurna trekking route in Nepal on Sunday, in the hope of finding bodies still trapped in the snow.
The focus of the final search, using helicopters and the Nepalese army, is to recover the bodies and to improve the flow of information on those caught in the disaster, the BBC reported.
At least 39 people, including foreign trekkers, local guides and villagers, are known to have died since Wednesday after the worst blizzard in a decade hit the popular trekking area in the Himalayas.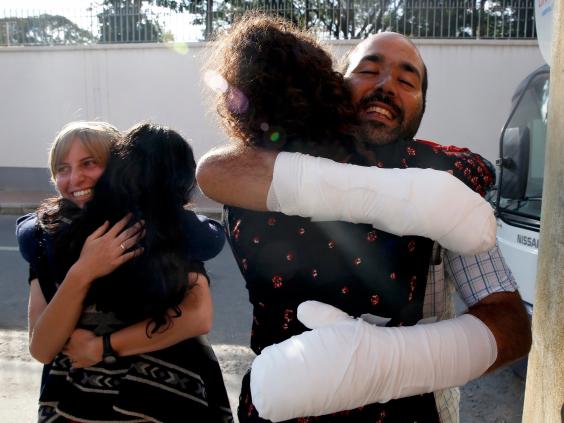 The disaster was caused by a series of snowstorms and avalanches fell across the 150-mile trek around the Annapurna mountain, a trek which takes an average of three weeks.
Reports are unclear as to total number of trekkers killed in the storm; some suggest the death toll is now at 43, while the reported number of people now rescued from the area is between 230 and 400.
Around 40 people are still missing, including several Britons, thought the Foreign Office has indicated it is not thought that British nationals are among the dead.
Nepalese government official Yama Bahadur Chokhyal said the rescue operations were being cut back because most of the trekkers who were stranded have already left the area.
Many of the survivors have suffered severe frostbite and will need to have limbs amputated, while others who escaped the storm are understood to have got into trouble while trying to scale down the mountains a few days later.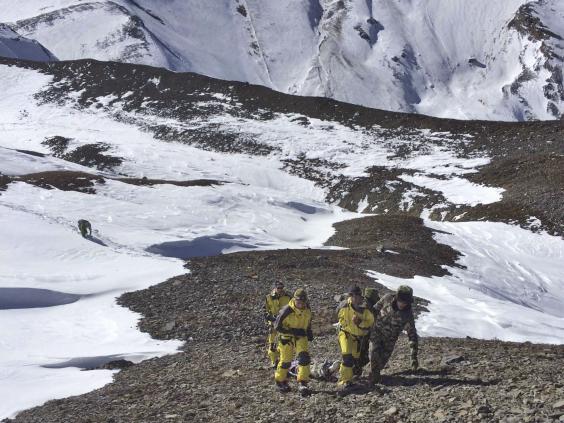 The trail is littered with small tea shops, which some trekkers used to take shelter in.
Gombu Sherpa, a guide on the trek, described the lack of visibility when the storm hit: "We could hardly see anyone, even within a couple of feet. The wind was blowing snow and visibility was almost zero.
"We found [an assistant guide] the next morning wandering in the snow. It is a miracle he is still alive."
People have spoken of their ordeal on the mountain, with some stating they were sure they were going to die, and others describing how they tried to stay awake in an attempt to fend off hypothermia.
Yakov Megreli, a 24-year-old Isreali trekker, said: "We tried not to sleep. We tried not to get hypothermia. It was a very frightening and awful situation. It was a terrible experience."
The storm is understood to have caused 1.8 meters of snowfall in the space of 12 hours.
Reuse content