An Indian millionaire has been charged with murder after he deliberately rammed his car into his security guard.
Mohammed Nisham allegedly drove his Hummer jeep into a security guard, named only as K Chandrabose, after the man delayed opening the gate to the millionaire's home in Thissur two weeks ago.
Mr Chandrabose, 50, succumbed to his injures yesterday. It is believed that he died of cardiac arrest after spending two weeks on life support.
Local news outlets reported that the controversial millionaire – a regular on India's gossip pages – chased the security guard around a fountain in his car before battering him with an iron bar.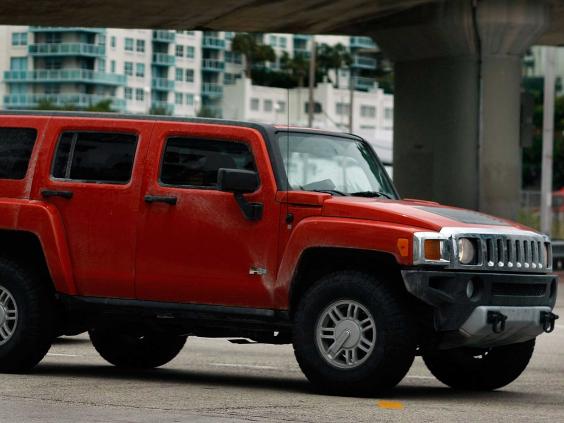 Mr Nisham has now been taken in custody, police official Biju Kumar told the Mail Online.
The 29-year-old millionaire is reportedly facing several other criminal charges.
"We are planning to slap on him various provisions under Kerala Anti-Social Activities Prevention Act (KAAPA),'' a police officer told the Indian Express. The warning is similar to a British ASBO and is more commonly used on members of local gangs.  
Mr Nisham is a well-known tobacco supplier, and has a hotel and jewellery business in the Middle East.
It is not the first time he has had a brush with the law. In 2013 he allowed his then nine-year-old son to drive his Ferrari. The incident was filmed by his wife and posted on social media, causing outrage.
In the same year he allegedly locked a female police officer in another of his cars after she pulled him over for a routine check.
The millionaire refused to allow the distressed officer out of the car after she entered to take the keys to prevent him driving away. Standing outside, he locked the car remotely and did not release the woman until the arrival of her colleagues.
Reuse content