It has been dubbed the "Venice of the East" and marketed as a must-visit tourist destination but a leading NGO has warned that one of India's greatest natural resources faces disaster if its tourism trade is left unregulated.
Tourism Concern, an ethical vacation charity, has warned the expansion of the maritime travel industry in Alleppey, also known as Allapuzha, could bring about disastrous damage to the local community as pollution from boutique barges spoils its once pristine waterways.
The district, part of the southernmost region of India, is the greatest area of freshwater in the country. Its backwaters have long been considered an area of natural beauty, being rated by National Geographic as one of its 50 places of wonder.
In the past 25 years holidaying on houseboats, previously used to transport rice, has attracted tourists from around the world. British visitors have particularly taken to the aquatic excursions, with 40 per cent of international travellers to the region coming from the UK.
Over 1,200 barges now float on backwaters that have been essential to the local community for centuries. R Visakhan, president of the village government told Tourism Concern: "Life is very much related to water. The livelihood of the people, such as agriculture and fishing activities, depends on the quality of water here."
Five hundred unregulated barge owners have allegedly dumped waste, diesel and untreated sewage in the rivers. This has led to dwindling fish stocks, with what catches fishermen do make often tasting of petrol.
Peter Bishop, programme manager at Tourism Concern, said: "You can see oil slicks on the water; you don't have to look far… Kerala [the state government] has a responsible tourism policy on paper, but it's difficult to see much evidence of it."
Tourism Concern is confident that a proposed code of conduct for operators on Alleppey's waterways will begin to reverse the damage done to the waterways. They have received widespread support from local government, with the Kerala Department of Tourism being "very supportive" of the project.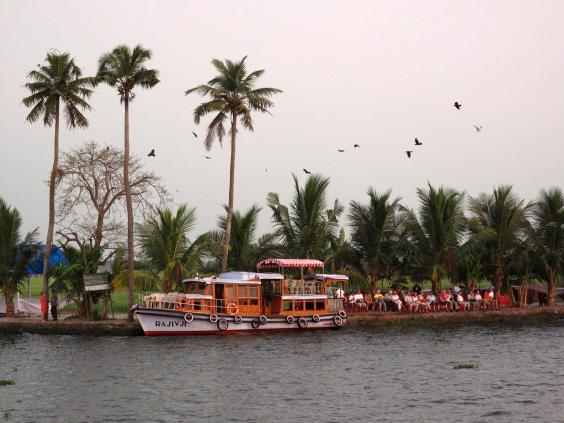 Yesterday's AGM of Tourism Concern also saw the organisation launch its report into the state of the all-inclusive market. The report warned that, whilst package holiday's market share had increased by 8 per cent between 2008 and 2013, consumers are becoming increasingly aware of the minimal benefits that local communities get when holidaymakers stay in the resort.
Mark Watson, the charity's executive director, said: "This is a gradual process and I do believe consumers are increasingly aware of the problems around all-inclusives. I am confident that soon we will see the numbers going on these holidays declining."
Reuse content