A French man who has been sentenced to death for drugs trafficking in Indonesia has lost his final appeal against the sentence.
Serge Atlaoui now faces death by firing squad after a court ruled it did not have the authority to overturn the refusal by the country's president, Joko Widodo, to grant him clemency.
The presiding judge, Ujang Abdullah, said that the administrative court in Jakarta would not rule on the case because granting clemency is a prerogative of the president.
Barring a political change of heart, Atlaoui, 51, will now become the latest foreigner to be executed for drugs offences in Indonesia, part of a renewed crackdown by authorities.
Atlaoui, who was arrested in 2005 during a police raid on a house making ecstasy pills, maintains that he is innocent. His lawyers said he was working as a welder and was under the impression the house – dubbed an "ecstasy pills factory" by local media - was producing acrylic.
But a court convicted Atlaoui, a married father-of-four, in 2007 of trafficking hallucinogens and methamphetamines.
So far this year 14 people, mostly foreigners, have been executed for drugs offences, after Indonesia resumed implementing the death penalty in 2013. Eight were executed in April.
A date has not been set for Atlaoui's execution, though it will not happen before the end of Ramadan in mid-July, a spokesman for the Indonesian attorney-general said.
The execution is likely to lead to diplomatic retaliation by France, similar to the protests made by Australia and Brazil, after their citizens were put to death in the latest crackdown.
French President Francois Hollande has warned of diplomatic consequences and possible economic retaliation if Atlaoui is executed.
Mr Widodo rejected the clemency plea in December. Lawyers for Atlaoui were accused by prosecutors of playing for time by launching the last-ditch appeal, which was always thought unlikely to succeed and had led to a stay of execution being granted in April.
Judge Abdullah said: "The president's right to grant clemency is granted by the constitution while the authority of the Administrative Court is just to judge on decrees issued by administrative officials."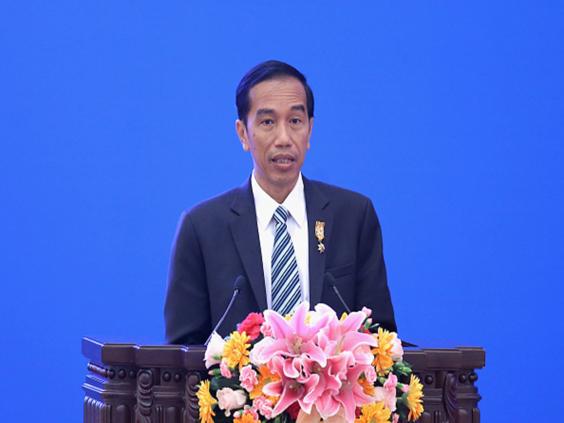 "From the beginning of this case, we know and believe that our client is innocent," said Nancy Yuliana, Atlaoui's lawyer.
She said the legal fight will continue even though the court said all legal options are exhausted.
"But I can't say what we would do next. We will discuss it with our client, his family and the French Embassy.
Tony Spontana, the spokesman for the attorney-general's office, said: "We welcome the Jakarta Administrative Court's decision rejecting Atlaoui's last appeal.
"This is good news for us, but we will not do anything related with his case during Ramadan."
Reuse content