The military plane that crashed into an Indonesian city killing more than 140 people had a propeller "abnormality" indicating that the engine had stalled, an Indonesian Air Marshall has confirmed.
Air Marshall Agus Supriatna told reporters that the plane was flying at a low speed and turned right indicating that its engine had failed.
Shortly after taking off the C-Hercules hit a 35m radio antenna, which Supriatna said "certainly affected the plane."
An investigation has found evidence which suggests that a propeller was "feathered" by the pilot, meaning that the blades were in a high angle position and reduced the tendency of the plane to swing in the direction of the failed engine.
"If there was feathering that means the engine was dead," Supriatna said.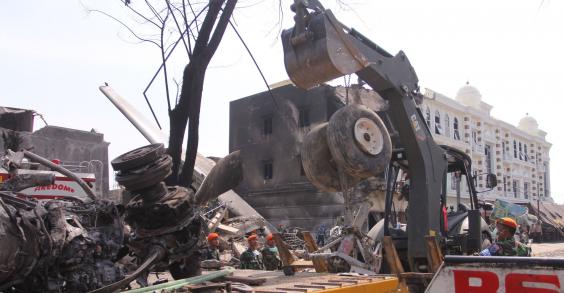 He added that even though the other three engines were still functional it would have been impossible to control the plane as the problem occurred just after taking off.
Rescue works have now finished their search for victims of the crash which killed 141 people including all of the plane's 122 passengers and crew as well as people in the street.
The investigation team have now recovered all the plane's four engines and the abnormal propeller, Supriatna confirmed.
Witnesses on the ground reported that the 51-year-old plane was flying low with smoke and flames escaping from it before it ploughed into the street.
The pilot had asked to return to base because of the engine problem but the plane crashed just two minutes after leaving the airport.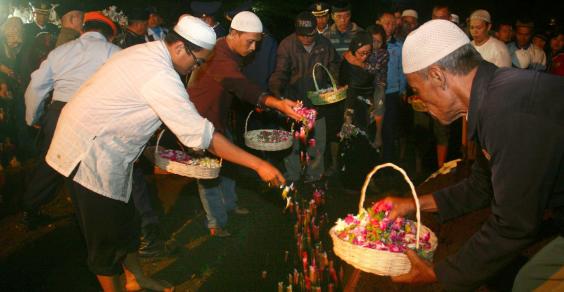 Recent death tolls have now brought to light that the air craft was carrying far more passengers than the Indonesian military first reported. Initially officials said that there were only 12 crew members aboard the air craft and no passengers.
President Joko Widodo has ordered a review of the air force fleet and other military hardware.
Additonal reporting by Associated Press
Reuse content