A father and son who fled their Vietnam village during the war with the United States 40 years ago have reportedly been discovered living in a tree house deep in the jungle.
Ho Van Thanh left his village along with his baby son Ho Van Lang in 1971 after a mine blast killed his wife and two of his children.
According to reports Thanh made a den in the trees and survived by growing corn and foraging for fruit and vegetables, it is claimed that he and his son have not had contact with anyone since they moved out of their village.
Vietnamese authorities were alerted to the existence of the pair when locals searching for firewood spotted them in the forest in Quang Ngai province's Tay Tra district.
The father, now aged 82, and the son aged 41, were found by a search team who spent five hours combing the dense forest.
Ho Van Thanh was too weak to walk when the search team located them. He had to be carried from the forest on a stretcher. The father was able to speak a few words of the region's language but the son was unable to communicate at all.
The pair have since been checked by doctors and a decision is now being made on how the father and son should be integrated back into society. Inside the home of the father and son, which was five metres in the air, the pair kept arrows for hunting and knives for killing animals.
According to reports there were also a number of objects that served as poignant mementos of their previous life. The father had kept the trousers he wore as a soldier along with the small red coat his son had been wearing when they left society.
A local newspaper report claimed that the pair wore loin clothes made of bark and used homemade tools to chop down trees for firewood.
Authorities have confirmed that the pair once lived an ordinary life within the commune and that they probably fled after the shock of the mine explosion wiping out the rest of their family.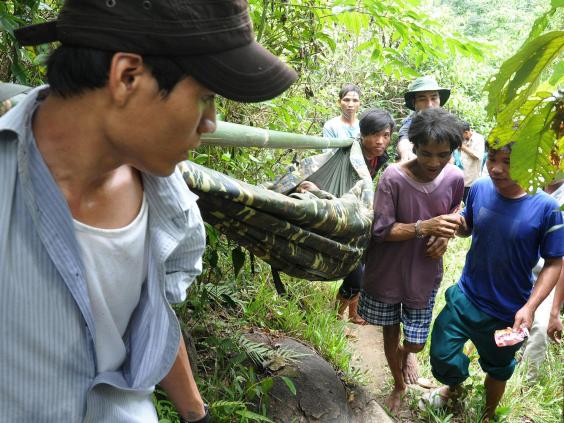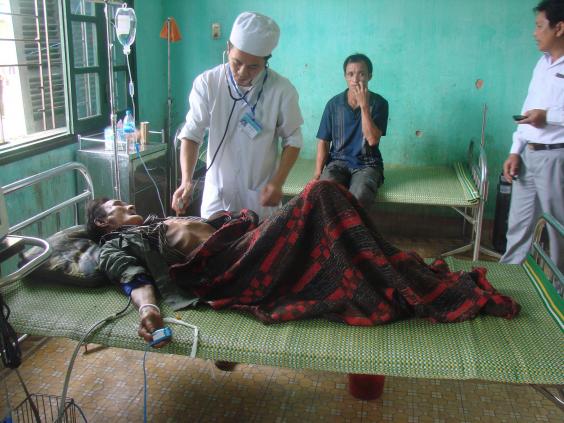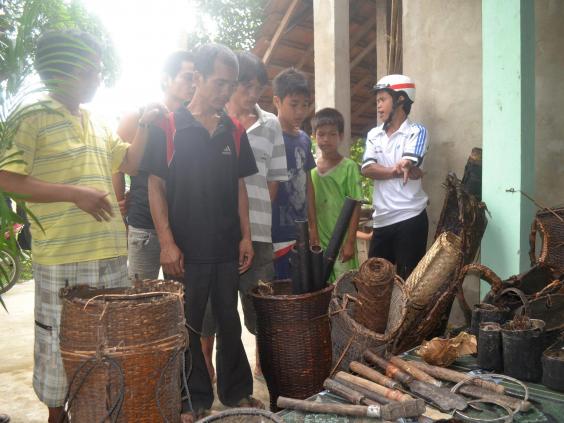 Reuse content