A suicide bomber killed dozens of cadets at a Kabul police academy and insurgents struck an area near a US special forces base on Friday in a wave of attacks in the Afghan capital that began with a huge early morning truck bomb explosion.
A bomb hidden in a truck exploded in the centre of the Afghan capital Kabul, killing at least eight people and injuring around 400, police and health official announced today.
Police Chief Abdul Rahman Rahimi said that the blast, which took place in the early hours of the morning, happened near a Defence Ministry compound, however all the victims were civilians including woman and children.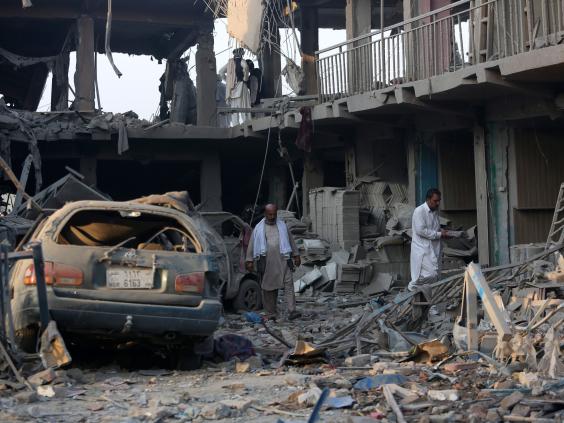 Health Ministry spokesman Wahidullha Mayar said flying shards of glass caused by windows in nearby homes being blown apart by the force of the blast are responsible for the majority of injuries. 
Injured people, including children, were sent to hospital for treatment. Some bodies are still thought to be buried in the wreckage.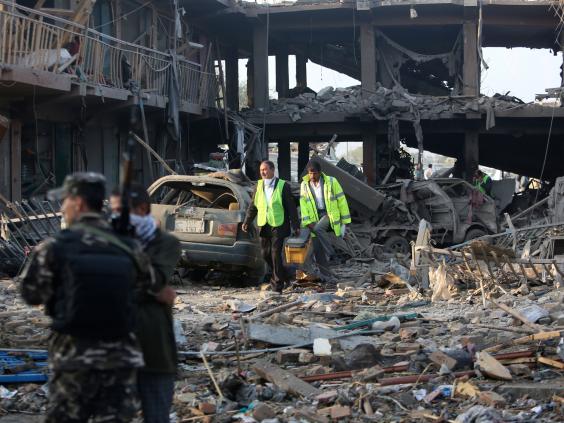 The target of the blast is not yet known, according to Rahimi and so far no one has claimed responsibility for the blast.
Large truck bombs in the city centre are unusual as trucks are banned from entering Kabul during the daytime, but they are able to enter overnight between 9pm and 5am.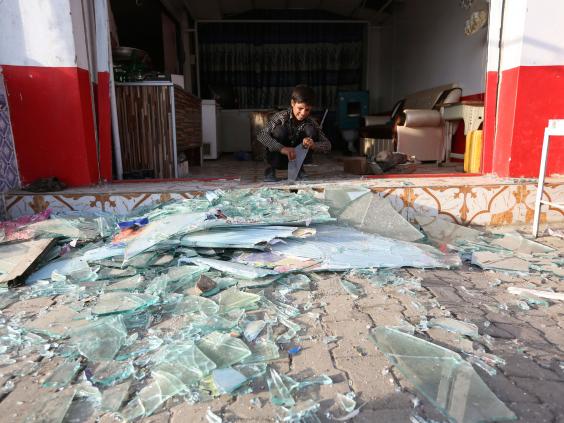 The blast comes after the United Nations said on Wednesday that the number of women and children getting hurt or killed in Afghanistan's war against the Taliban and other insurgent groups is rising.
The number of women casualties in the nearly 14-year conflict has risen by 23 per cent and children by 13 per cent in the first half of this year compared to the same period last year, according to a new UN report.
Additional reporting by agencies
Reuse content