He has already been leader of his oil-rich state for 26 years, and he is the beneficiary of advice from Tony Blair on the path to economic reform and better governance. But today, President Nursultan Nazarbayev of Kazakhstan threw his hat into the ring again as he announced he would stand in a snap election next month – which he is all but guaranteed to win.
"I declare my consent to run as presidential candidate," said the 74-year-old former steelworker – widely known as "Papa" – in the capital, Astana, to applause from his ruling Nur Otan party. "There is no bigger reward or happiness than to have the trust of my nation."
Authorities earlier described the decision to bring the presidential election forward by a year as an "expression of the people's will".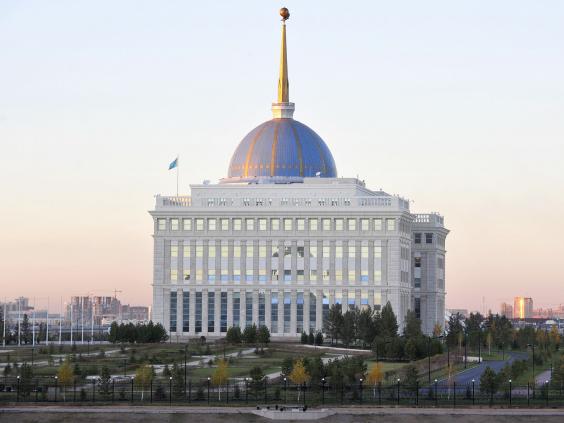 Mr Nazarbayev has run the central Asian nation without interruption since the collapse of the Soviet Union in 1989, when he headed the local Communist Party. He has maintained a firm grip over the vast and sparsely populated country, with genuine opposition actively repressed and critics of the government either jailed or chased into exile.
Kazakhstan has never held an election judged to be free or fair by the West, and Mr Nazarbayev won the country's last election in 2011 with almost 96 per cent of the vote.
But he has also overseen market reforms and attracted $170bn in foreign direct investment – assisted by advice from the former British prime minister, whose firm, Tony Blair Associates, is reported to earn several million pounds a year from services to the Kazakh government.
Reuters
Additional reporting by Sam Masters
Reuse content