A city in northern India was put on lockdown and soldiers called in after a large leopard was spotted on the rampage, injuring six and dashing a hospital.
The panic in Meerut, 60km (37 miles) from the capital Delhi, became so widespread that schools were shut down and the authorities said markets should remain closed.
On Sunday the animal was briefly trapped in an empty ward at a hospital, but it escaped before it could be fully tranquillised.
Today, police superintendent Abhiskek Singh said that first sighting led to the injury a police officer, and that since then five others have been mauled during efforts to corner the animal.
The leopard also wandered through a crowded market, setting off a minor stampede in which two other people were hurt, said Mr Singh.
"It's a fully grown male ... a big animal with enormous strength, which is what has panicked residents," Singh said.
Yesterday, district magistrate Pankaj Yadav told the BBC: "We have closed schools and colleges in the town because we are unable to locate the leopard and do not want to take any chances. This is only a precautionary measure."
Extra wildlife rescue teams were called in to Meerut to investigate reports that the leopard may have entered the city from nearby woodland, and they were joined in their search by soldiers and volunteers armed with sticks.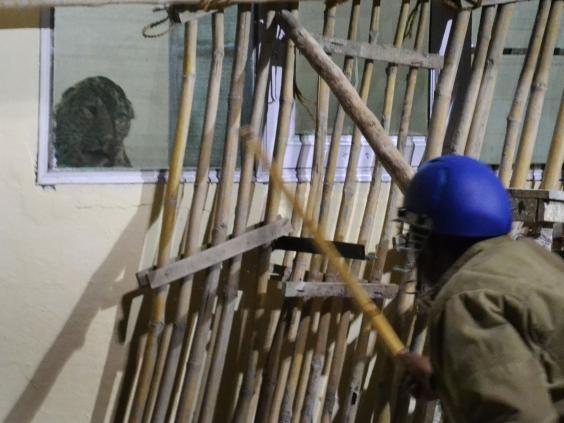 Singh said that wildlife officials remained on the alert into Tuesday afternoon, but with no sightings of the animal since Monday, schools reopened and things started to go "back to normal".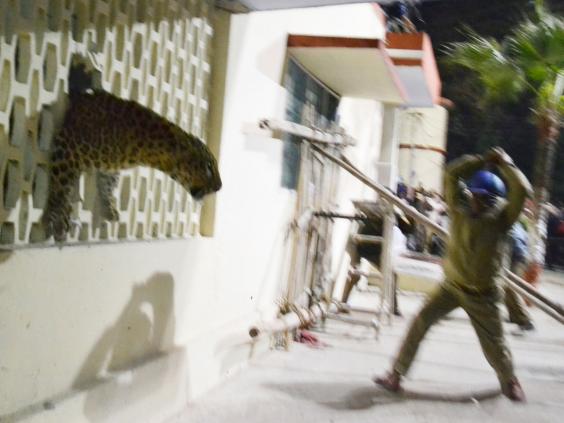 Leopards are a protected species in India, though urban sightings have increased in recent years.
Additional reporting by AP
Reuse content