Over 1,000 refugees have been detained in Malaysia, after Thailand, once the go-to destination for refugees in south east Asia, began a crackdown on people smuggling.
The group of refugees, which included dozens of children, arrived on three boats in the middle of the night, and were taken into custody once they came ashore.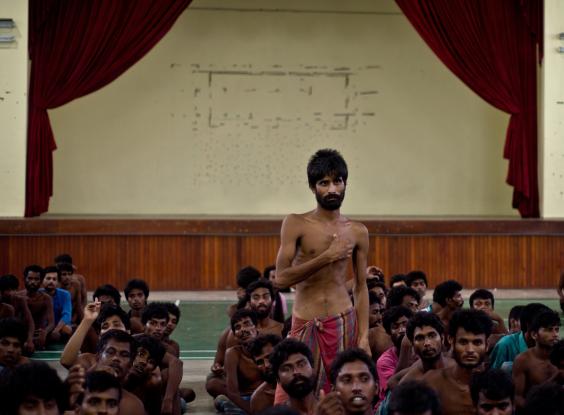 The group was mostly made up of impoverished Bangladeshis and Rohingya Muslims from Myanmar. Rohingya Muslims are the victims of state-sponsored discrimination in predominantly Buddhist Myanmar, and often flee to neighbouring countries to escape persecution.
Refugees from impoverished south east Asian countries often pay extortionate prices to human traffickers to be transported to wealthier countries, like Thailand, Indonesia and Malaysia, to escape grinding poverty and persecution.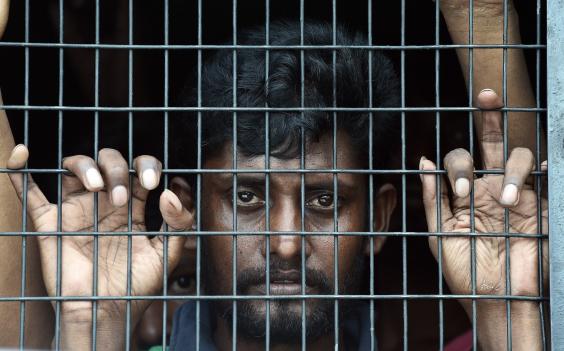 Some are then held in makeshift prison camps when they arrive, until their families back home pay the smugglers ransoms for their release.
Thailand is usually the most popular destination for refugees owing to its wealth. However, a recent crackdown on illegal refugees in the country has meant that migrant boats are often turned away before they can land.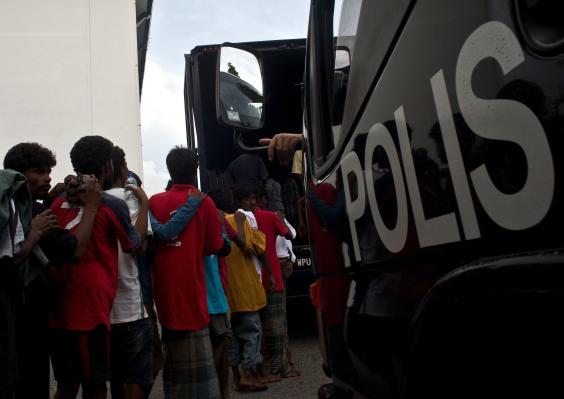 Instead, refugees are hoping to go to Malaysia and Indonesia, both wealthy countries that are easier to get to.
An estimated 25,000 Bangladeshi and Rohingya refugees boarded smugglers' boats in the first three months of 2015, twice as many as in the same period last year.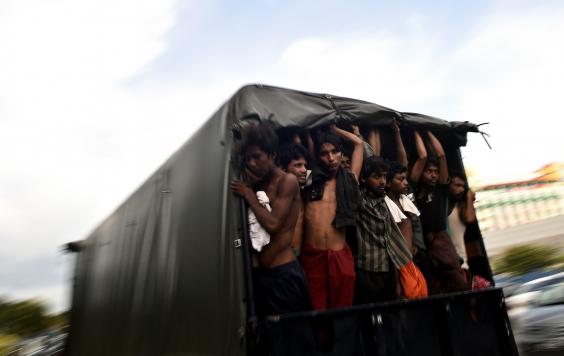 Yesterday, 600 migrants were rescued off the coast of Indonesia, after their boat ran out of fuel. According to Mark Getchell of the International Organization for Migration in Indonesia, the migrants were told that they were in Malaysia, and that they got what they payed for.
Mohammad Kasim, a 44-year old Bangladeshi migrant who was on the boat said: "I worked in Malaysia for three years in construction when I was 16. I wanted to go back because it is very difficult to find work in Bangladesh."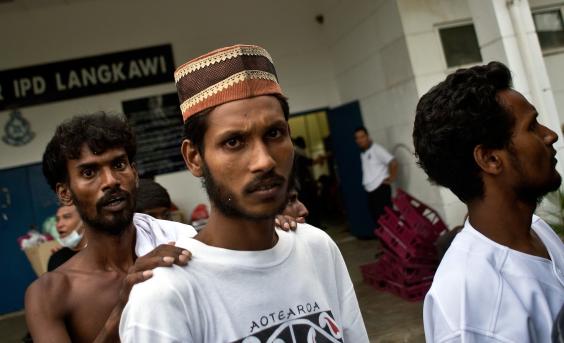 Bangladesh is currently working on a crackdown of its own, trying to stamp out the trafficking at the root. Police say they have arrested more that 100 traffickers in recent months, and claim that four "notorious" traffickers were killed by police near the border with Myanmar.
Reuse content