Malaysia's highest court has upheld a sodomy charge against the country's opposition leader, condemning him to a further five years in prison.
Anwar Ibrahim, 67, denounced the charge as a "fabrication" that was part of a "political conspiracy" to keep him from unsettling the ruling powers.
The decision will see Mr Anwar, widely tipped as the only man able to break the governing coalition's dominance, sent to jail for the second time.
Mr Anwar told the court: "I maintain my innocence. This to me is a fabrication coming from a political conspiracy to stop my political career."
After being ousted as deputy Prime Minister in 1998 the politicians was imprisoned for sodomy – which is illegal is the Muslim majority country, although rarely prosecuted – for six years.
After his release in 2004 Mr Anwar went on to lead a three-party opposition alliance and made unprecedented gains in the 2008 and 2013 elections, trouncing the ruling Barisan Nasional in the latter contest.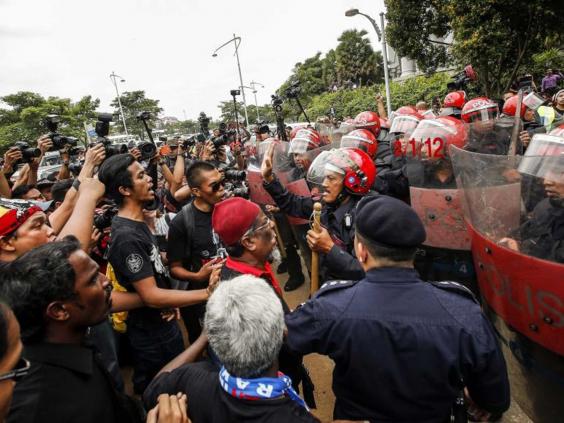 Campaigners and supports, hundreds of whom gathered outside the courthouse, have reacted with outrage to the court's decision, with Human Right Watch labelling it a "politically motivated prosecution".
Deputy Asia director at Human Rights Watch Phil Robertson said in a statement: ""Allowing this travesty of justice to stand will further undermine respect for rights and democracy in Malaysia."
In the most recent case Mr Anwar is accused of having sex with male political aide Saiful Bukhari Azlan in 2008.
The trial has been riddled with controversy.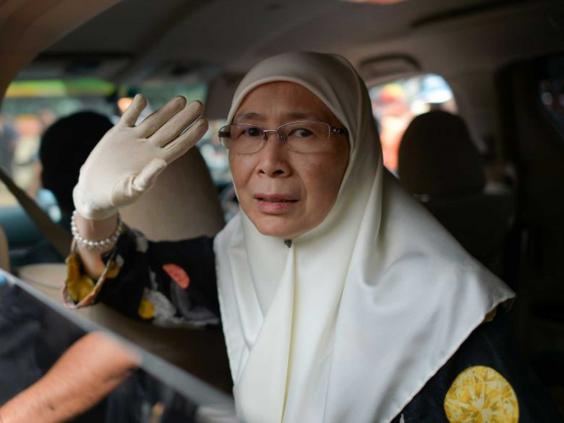 Added the this confusion, Mr Anwar's lawyers' claim that Mr Azlan met with Mr Anwar's political rival just two days before the alleged incident occurred. The lead prosecutor of the case, Muhammad Shafee Abdullah, was also present at the meeting of the two men.
Defence lawyers failed to remove Mr Abdullah from the case, despite arguing he was a material witness.
Following the announcement of the verdict, the prosecutor released a statement in which he said: "The only politically motivated actions here are those of Anwar Ibrahim and his supporters who have been demanding that the case be dropped."
Reuse content