A Malaysian man seriously injured in a horrific car crash crawled through remote jungle before stumbling upon an isolated village.
Nicholas Andrew turned up at the remote village on Wednesday after crashing his car off a motorway in central Malaysia into a ravine last weekend.
According to police chief Sak Fin Keliaw Mr Andrew broke his arm and leg. There are also reports that a person travelling with Mr Andrew was killed in the crash.
Mr Andrew crawled along a river bank until he managed to reach the small village.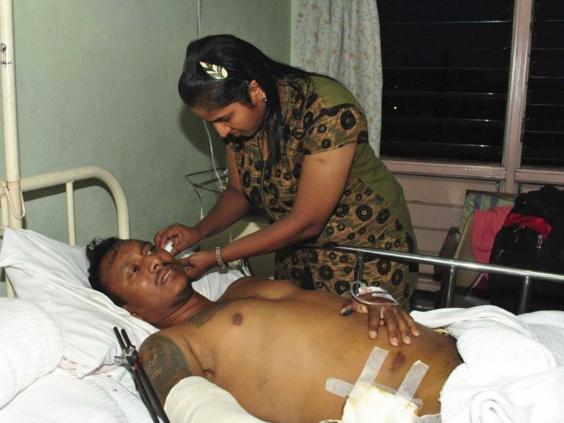 It is believe the man was out delivering wedding invitations when he crashed.
Speaking to local media from his hospital bed in Tapah, Perak state, Mr Andrew said that after regaining consciousness following the accident he called for his friend, but having got no response decided to "crawl for help".
Mr Andrew is now recovering in hospital with his wife, M. Ratna, caring for him.
Reuse content