Shocking video footage has been posted to YouTube apparently showing a Malaysian mother beating a man with a cane after he was accused of raping her 13-year-old daughter.
The brief clip, which has been viewed across various versions more than 100,000 times, shows a man with his hands and feet bound and his trousers pulled down being repeatedly struck with a tree branch.
The woman can be heard shouting at him as he cries out in obvious pain, after which members of the watching crowd appear to call on her to stop.
The video has proved divisive online, with comments varying from those saying they would do the same to questioning whether the woman should be taking the law into her own hands.
Police have reportedly said that the 28-year-old man featured in the video was taken to hospital for injuries to his head and body, and later arrested in connection with the rape of a 13-year-old girl in Tawang, Bachok on 22 May.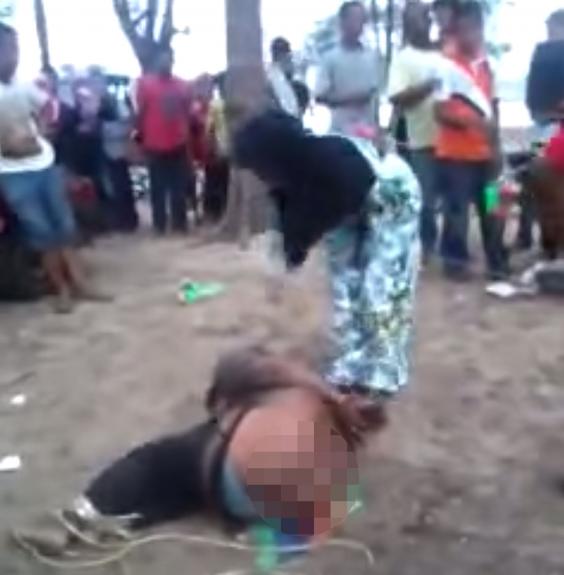 Officers told the Malaysian newspaper The Star that he and a 22-year-old man were accused of repeatedly raping the alleged victim in a house in Tawang, and that the second man was also beaten by a group of people before he was handed over to police.
Local police chief Lai Yong Heng said that while Malaysian law allows for members of the public to carry out citizen's arrests, they are not allowed to dispense punishment.
He said that police had seen the video and were working to identify the woman involved, along with any others who may have helped her tie the man up.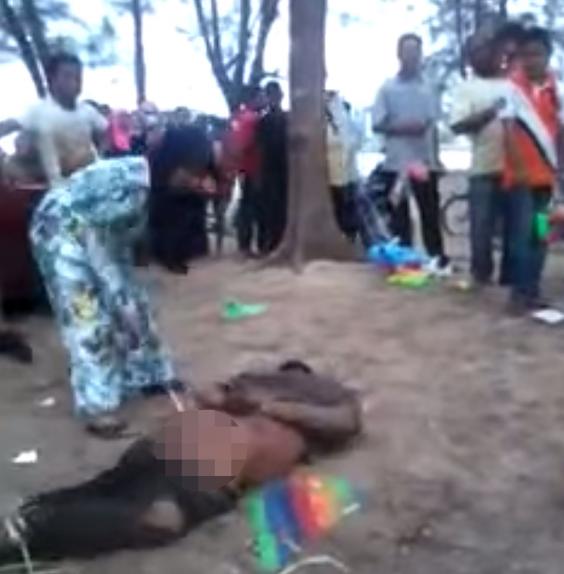 Lai said: "People should not take the law into their own hands even if they believe they are right to do so.
"They must leave it to the police to act," he added. "In this case, we hope that the woman and the others seen in the video will surrender themselves before they are arrested."
Many have come out in support of the woman on social media, saying they "would have helped the mother" and that the man "got off easy". Others have criticised her actions, pointing out that the suspect was "accused, not convicted or charged".
The video, which some readers may find distressing, can be viewed online here.