A Canadian man who enraged Malaysians by posting pictures of himself posing naked up mountains has said he was not one of the stripping tourists blamed for causing an earthquake on Mount Kinabalu.
Emil Kaminski was wrongly named in international media reports as one of the backpackers arrested for "obscene acts" following the stunt on the sacred peak on 30 May.
He had posted a photo of the partly naked climbers on Kinabalu with the caption "time of my life" on Facebook and claimed in social media posts that he was in prison.
Mr Kaminski, who runs travel blogging site Monkeetime, said last night that he was merely "trolling" and was not even in Malaysia.
Describing the "virtual experience" in a YouTube video, he said he got "flared up" by politicians blaming the tourists who stripped for an earthquake that killed 18 people six days later.
He claimed that anger inspired him to post a Facebook status on Sunday calling a Malaysian politician who attributed the earthquake to travellers showing "disrespect to the sacred mountain" a "deranged prick".
He accompanied it with pictures of himself naked on various summits, prompting thousands of shares and angry comments from people assuming he was among the Mount Kinabalu group.
Oh, Malaysia, why are your politicians so stupid?Some deranged prick has linked earthquakes and mountaintop nudity. ...

Posted by Monkeetime on Saturday, 6 June 2015
"Well I hope you die the next time you climb up a mountain," one commenter wrote.
"If I were there I proudly push you from the top of the mountain," another added.
A day later, Mr Kaminski uploaded a YouTube video called "Trolling Malaysia" where claimed not to be insulting Malaysia or the earthquake victims but targeting Sabah's tourism minister.
Masidi Manjun said the foreigners' actions "were against the people of the largest tribe in Sabah", who believe Mount Kinabalu is home to their dead ancestors' spirits.
Mr Kaminski had called him "f***ing dumb" and said he must have "lobotomised himself".
"Avoid making him famous, he makes money out of our anger," Mr Masidi wrote on Twitter.
Dismissing the "thousands of pieces of hate mail and poorly spelled death threats," Mr Kaminski added: "Jesus Christ people, it's just a f***ing mountain."
The blogger followed up the controversial video with another Facebook post using a Wikipedia photo of a nearby town, writing: "I am stuck here for a few more days until the whole 'naked-on-a-mountain' thing dies down."
The furore forced international airlines and travel companies to distance themselves from Mr Kaminski's website.
One Facebook, AirAsia wrote that it had filed a request for its logo to be removed because it does "not condone any behaviour that disrespects any culture of communities we serve".
Mr Kaminski then sparked speculation he was among the four tourists, including British backpacker Eleanor Hawkins, to have been arrested by Malayisan authorities.
Miss Hawkins's father criticised Mr Kaminski yesterday, calling him a "halfwit Canadian guy" who had been "stirring up a media storm" with his offensive comments on social media.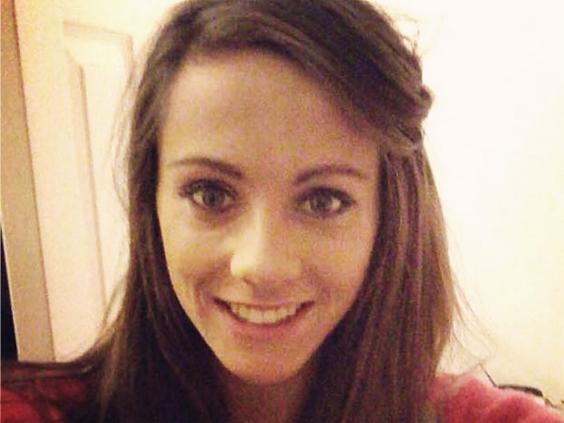 "Solitary confinement = no sex, but on the upside, excellent Wifi in my cell," he wrote on Twitter.
"Prison food is ok, but no cutlery. When I asked for a spoon, some guy said 'You big or little spoon?'"
Newspapers in Malaysia, China, Hong Kong, Canada, the US and Britain reported that he was arrested for stripping on Mount Kinabalu.
In his latest video for Monkeetime, which has the slogan "backpackers behaving badly", Mr Kaminski claimed the posts were "blatantly spoof tweets".
"None of the photos are from Malaysia, it's very evident that they're not Mount Kinabalu, and most importantly I wasn't even Malaysia at the time," he added.
"I wanted to troll the trolls but accidentally ended up trolling the media."
He has provoked outrage with his travel videos before, including a film about Brunei called "Brainwashed and Tattered" in 2013 that led to accusations he was "making money from being an asshole".
One recent comment on the video read: "Why don't you have some respect. Stupid Canadian, go back and get diabetes by drinking maple syrup you b******."
Miss Hawkins, 23, pleaded guilty to committing an "obscene act" by stripping on Mount Kinabalu during an appearance at Kota Kinabalu Magistrates' Court this morning.
Three other members of the group - Canadian siblings Lindsey and Danielle Petersen, and an unnamed Dutch man – also entered guilty pleas and are expected to be sentenced later today.
Reuse content